Sony's new gaming console, Playstation Vita is one of the most anticipated gadgets due in the UK on February 22. Owing to a sleek 5-inch OLED touchscreen display, the handheld delivers sharper pictures than the famed Apple iPad.
The handheld captivates your attention with its crisp and vivid display, while its portable form-factor enhances the gameplay experience on TV. Besides, the rear touch panel promotes quick second special moves in games without blocking the view on native screen.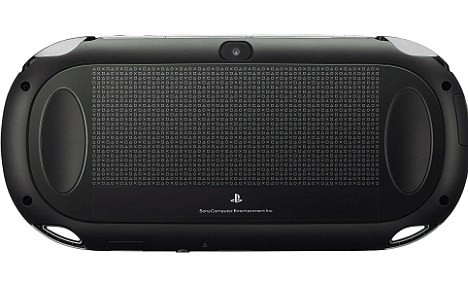 However, one might have to practice real hard to work the fingers quickly between the touchscreen and the rear touch panel. Especially in games such as Escape Plan, a fascinating Tim Burtonesque fantasy, wherein the user is required to operate both the rear touch panel and the touchscreen effectively to master the game.
Vita boasts every technological prowess that Sony could unearth in its research workshop, including a quad-core processor, Wi-Fi and optional 3G. One no longer has to be contenpt with just a touchscreen and a touchpad on a game console worth 229 pounds (279 pounds for the 3G version).
Apps such as Facebook and Twitter will allow Sony's PlayStation Vita users to stay connected to the world - but the console's app-like approach means moving video and music onto it is tricky.
Vita has been designed to deliver rich 3D games like Uncharted: Golden Abyss and WipEout 2048, which cost around 40 pounds. The high cost of these games maybe credited to hundreds of 3D artists, scriptwriters and play-testers who contribute to such realistic game worlds and a part of it goes into developing a good game engine.
The handheld's success or failure is immensely dependent on the kind of games it launches on the console platform and the performance of the game engine itself. To keep shelling out high calibre games consistently remains the biggest challenge for Vita's survival amidst competition from upcoming Microsoft's Xbox 720 console.
Moreover, the handheld games have to contend with dirt cheap online games like the vastly popular Angry Birds, which costs just 59p. Besides, the threat from the dominating PC gaming market looms large, which could cut back profit margins of handheld market unless they come out with exclusive game releases for the console throughout the year.
Must Read:
FIFA Street Coming to UK on March 13, New Street Network Feature

Top 8 Most Anticipated Smartphones in 2012

Elder Scrolls V Skyrim Patch v1.4: Coming Soon, Will Fix Broken Quests and Bugs on all Three Platforms

Megaupload Shutdown: Who's Next? RapidShare, SoundCloud or DropBox?