'Please shut up before you start WW3:' Twitter blasts Trump for mocking Kim Jong-un's missile launch
"Don't you have something better to do than tweet? Like maybe be president?" one person tweeted.
Just hours after North Korea claimed to have tested its first intercontinental ballistic missile on Tuesday (4 July), US President Donald Trump took to Twitter to mock North Korean leader Kim Jong-un. Trump also urged China, North Korea's neighbour and its only major ally, to "put a heavy move" on the hermit kingdom.
"North Korea has just launched another missile. Does this guy have anything better to do with his life?" Trump wrote in a series of tweets. "Hard to believe that South Korea and Japan will put up with this much longer. Perhaps China will put a heavy move on North Korea and end this nonsense once and for all!"
Trump has continued to draw widespread criticism over his use of Twitter, particularly over the past few days. Many also pushed for him to be removed or have him resign "before he starts World War 3".
Over the weekend, Trump posted an edited video clip on Twitter that showed him "body-slamming" CNN. He also crudely mocked MSNBC's Morning Joe hosts Joe Scarborough and Mika Brzezinski last week, claiming he refused to meet with Brzezinski because she was "bleeding badly from a face-lift".
Trump's quick-fire use of Twitter to take on his critics and opponents has long raised eyebrows and serious concerns. While many people have appealed to Twitter to ban the president from the platform, others have called for him to be removed under the 25th Amendment.
His latest tweets, which happened to come on the US Independence Day, immediately drew fierce criticism online with users branding his posts "dangerous" and "reckless".
Some people pointed out the irony of Trump saying the North Korean leader has "nothing better to do", given the recent reports revealing that Trump has spent 21% of his presidency so far at his golf clubs.
"You are the last god damn person to be calling out what someone else does", the AltNSA account tweeted. Journalist Jules Suzdaltsev fumed: "Why can't you ever take a diplomatic solution to things like this?"
Filmmaker Adam Best tweeted: "Do you have anything better to do than egging on WW3 on Twitter? Celebrating USA's B-Day? Or working in the situation room?"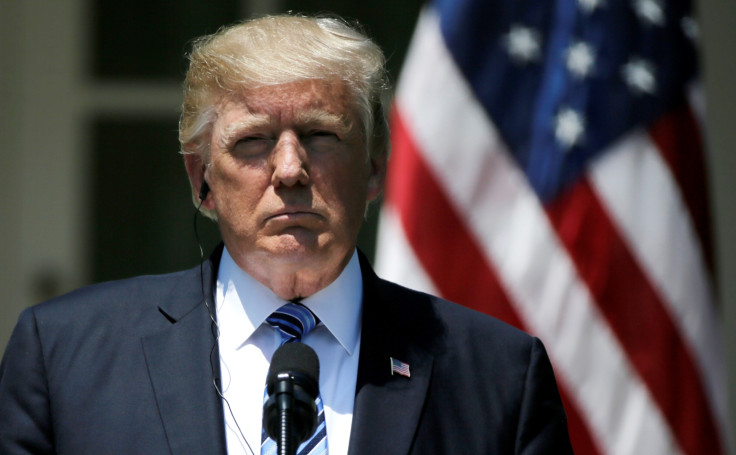 Laura Rosenberger, a former foreign policy adviser in the George W Bush and Obama administrations and Hillary Clinton's 2016 presidential campaign, warned that Trump's tweets on North Korea raise several serious issues.
"North Korea will parse every word to understand what it means. They will look for clear signal of intention," Rosenberger wrote in a series of tweets. "North Korea uses its propaganda mouthpieces in an intricate way to clearly signal their thinking. When I worked North Korea in government, we spent hours pouring over North Korean statements to understand their thinking."
"They absolutely do the same with us. And that means they may well read much more in to Trump's tweets than he intended," she continued. "Picking a twitter fight with a nuclear-armed dictator is not wise – this is not reality TV anymore.
"Trump is playing with fire here – nuclear fire. He could literally get us in to a war with his tweets."
© Copyright IBTimes 2023. All rights reserved.