North Korea claims the latest missile it launched was an ICBM capable of reaching the US
This is the first time Pyongyang has claimed it has test-fired an intercontinental ballistic missile.
North Korea has said that the latest missile that it test-fired was an intercontinental ballistic missile (ICBM) as against what is widely perceived to be an intermediate-range projectile. The claim is yet to be independently verified but initial indications suggest this was a successful launch and the hermit kingdom has made significant progress in its weapons programme.
This is the first time Pyongyang has claimed to have tested an ICBM. North Korea fired the ballistic missile on Tuesday, 4 July at about 9.40am local time on the US Independence Day. The projectile flew for 40 minutes before plunging into the East Sea or the Sea of Japan travelling up to 930km.
Officials who closely watch North Korea's missile launches say the projectile's flight time was longer than previous ones. Physicist David Wright of the Union of Concerned Scientists, went on to say that the missile could potentially reach Alaska if fired at a normal trajectory.
"If the reports are correct, that same missile could reach a maximum range of roughly 6,700km on a standard trajectory. That range would not be enough to reach the lower 48 states or the large islands of Hawaii, but would allow it to reach all of Alaska," Wright wrote on the organisation's allthingsnuclear blog.
Though the North has on several occasions claimed it has weapons capable of hitting the US, there has been no independent confirmation of the claim and no credible tests have been conducted to assert the claims in the past. However, the scenario is likely to change if new details emerge about the latest missile launch.
US President Donald Trump condemned the act within hours of the missile launch. "North Korea has just launched another missile. Does this guy have anything better to do with his life?" Trump wrote on Twitter: "Hard to believe that South Korea and Japan put up with this much longer. Perhaps China will put a heavy move on North Korea and end this nonsense once and for all!"
Pyongyang's missile launch comes just days before leaders of G20 nations are set to gather in Hamburg for a summit, which is likely to be dominated by the situation in the Korean peninsula. The launch also takes place days after Trump held talks with South Korean President Moon Jae-in in Washington.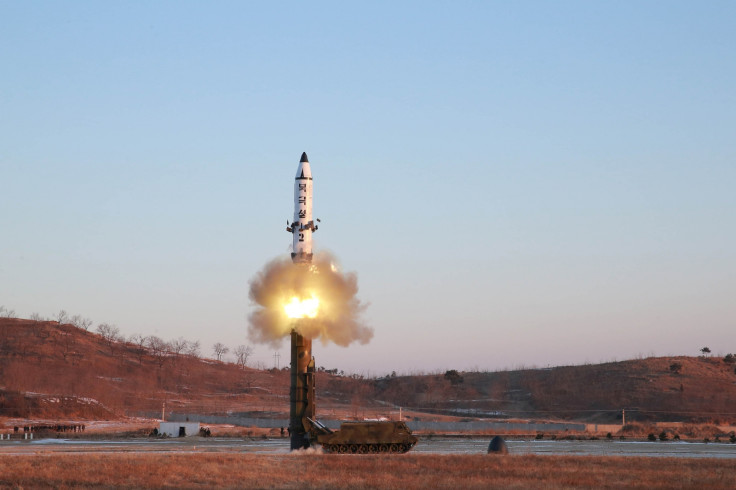 © Copyright IBTimes 2023. All rights reserved.