Three members of a clan in Chechnya reportedly plotted to kill strongman leader, Ramzan Kadyrov with grenade launchers in a revenge attack as part of a blood feud that involves extensive family connections in the republic.
The suspects were captured by police outside a shopping centre 25 miles (40km) east of the republic's capital of Grozny and were said to be seeking to avenge the deaths of two brothers of prominent Chechen politician Isa Yamadayev.
Yamadayev blames Kadyrov for the deaths of his brothers Sulim, killed in Dubai in 2009, and Ruslan, who was shot dead in Moscow in September 2008.
Blood feuds still prevail in the Russian republic in the Caucasus and involve the avenging of the death of a family member with another death.
The respected independent newspaper Novaya Gazeta cited on 30 January an internal police report that the arrested men, named as Aziz Alviyev, Beslan Zakarayev and Shamkhan Magomadov, told police of a plot to kill the Chechen leader "using grenade launchers, automatic firearms and explosives".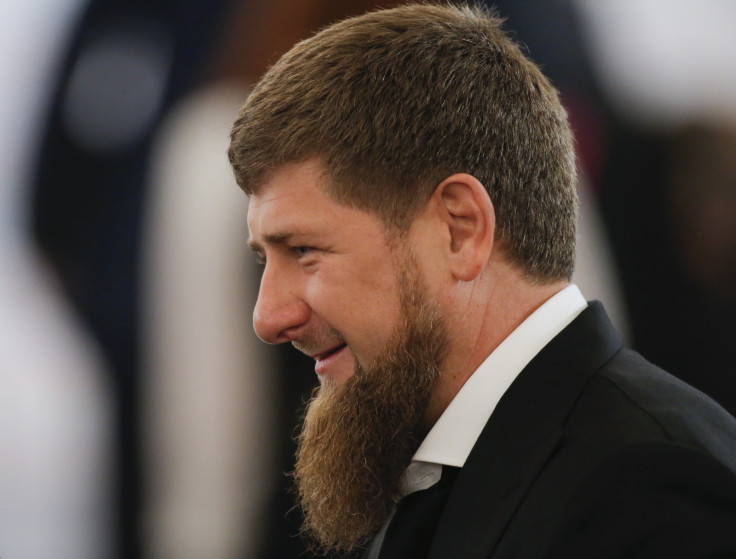 The paper reported how a cousin of Kadyrov's nephew, who had provided the president's phone number to the plotters, was arrested and his testimony led police to a stash of munitions, in the Benoy district where Kadyrov lives.
Reports of the plot emerged in May 2016 with up to 100 people arrested. This has been dismissed by Kadyrov himself, who always brushed aside the claims reportedly for fear of giving the impression to Moscow that he was no longer in control of the republic ahead of elections.
The president, whose own father was assassinated, told TV journalists in September 2016, the night before he was re-elected with 98% support not to "pay any special attention" to reports of the the plot, saying: "these criminals were not able to carry out their plans," the Moscow Times reported.
Plot mastermind Yamadayev, who himself survived an assassination attempt in 2009, is in Dubai, the paper reported.