Perfume adverts are known for their wistful, romantic images often following a love story or the like. French fashion brand Kenzo has moved as far away as possible from this format in their latest fragrance advert, enlisting the likes of Spike Jonze and Sia's Chandelier choreographer Ryan Hueffington to create a mad but incredible scene.
Known for his work on projects like Where The Wild Things Are and Being John Malkovich, Jonze also cemented his reputation as a king of music videos with his 2001 collaboration with Fatboy Slim on the visuals for Weapon of Choice that had the unforgettable Christopher Walken defying gravity as he danced around a hotel.
Revisiting this idea, Jonze's latest work sees The Leftovers' actress Margaret Qualley, who is a former dancer, losing control as she takes off on a mad dance routine that is pretty much the polar opposite of any Chanel No 5 commercial. Think Sia's Chandelier in couture and you are almost there.
The advert opens with Qualley looking unimpressed in a room full of people in a hotel. Her vibrant green dress stands out a mile in a sea of pastel-dressed guests.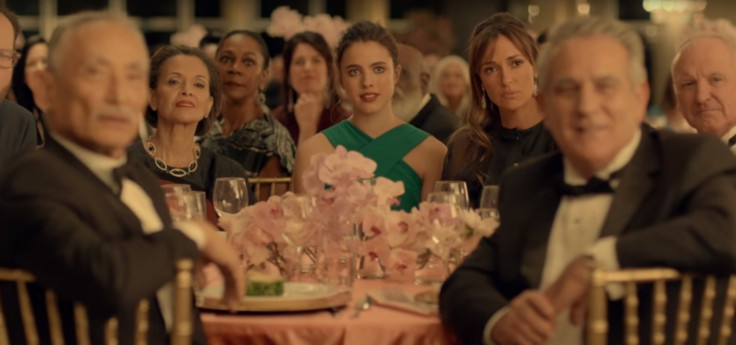 Making her excuses, she leaves the room and proceeds to start leaping around the empty hotel floors to the heavy bassline of Mutant Brain by Sam Spiegel (Jonze's brother) and Ape Drums featuring Assassin.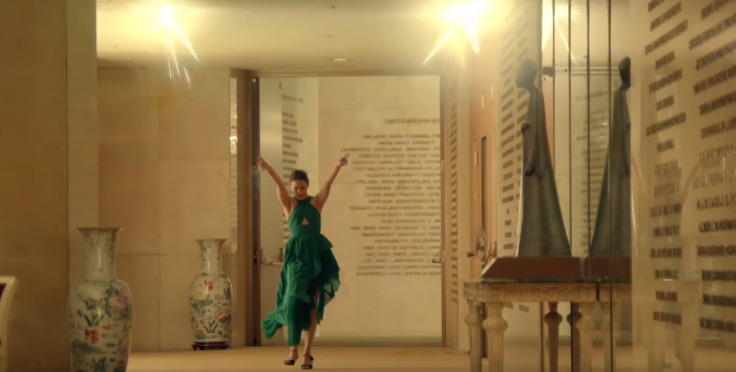 The Ryan Hueffington choreographed dance shows Qualley fighting against something that has taken control of her body as she fires lasers out of her hands and knocks out a rogue guest who happens to be in the way, not quite the frothy romance of a classic perfume ad.
The three-and-a-half-minute video is really entertaining and definitely worth a watch through to the end as Kenzo alludes to the classic floral perfume advert format at the end as Qualley fires herself through a floral sculpture of the brand's signature eye design which sees petals flying as she walks off into the night.