French fashion designer Sonia Rykiel has died after a long battle with Parkinson's disease, her daughter Nathalie confirmed today (Thursday 25 August). The designer, who was famed for her knitwear and flame red hair, was 86.
A true icon of French fashion, Rykiel was born in Paris on May 25, 1930 and began her career in fashion as a window dresser at the Parisian textile store, the Grande Maison de Blanc, aged 17, before going on to dominate the French ready-to-wear scene, most notably with knitwear.
Her signature piece was undoubtedly her ultra-soft sweaters that were born out of necessity after Rykiel was unable to find suitable knitwear during her pregnancy, prompting her to design her own. Her shrunken soft sweaters were an immediate hit with Audrey Hepburn who famously bought 14 in every colour.
Her first maternity dresses and iconic "Poor Boy" sweater, as it came to be known, were originally sold through her then husband Sam Rykiel's label "Laura" but would stay with her when she launched her own eponymous label in 1968.
Dubbed "the queen of knitwear", Rykiel's designs manipulated simple knit patterns and styles and transformed them into high end boundary-pushing designs. Bold stripes and sequins were de rigueur from the off, she also pioneered the idea of intarsia knitted statement jumpers. In 1971, she created her first slogan sweater that had the word "sensuous" on the front, a term that WWD - Women's Wear Daily – had used to describe her.
From the 1960's, the creative designer promoted feminism through fashion, praising women for curves and dressing in a way that did not hinder their life.
Sonia Rykiel pieces were unpretentious and made to be worn anywhere, without the feeling that the woman was restricted. "I realised that beauty was nudity." she said "I wanted women wearing sweaters to have the impression that they were naked. The idea wasn't to impose outfits but to stay as close as possible to women's bodies for their freedom of movement."
It comes as no surprise that the knits that made her famous in 1962 have remained with the brand and alongside the designer's effortlessly elegant style and unmistakable silhouette, the striped and statement knits have remained on sale always.
In 1995, after joining the brand as a model in 1975, Sonia's daughter Nathalie took over as managing and artistic director, then creative director in 1996. Under her management the brand launched a diffusion line Sonia by Sonia Rykiel and childrenswear.
The unapologetic nature of Sonia reigned through the brand and in 2002 they even launched an erotic lingerie shop in Rue de Grenelle called Rykiel Woman that sold sex toys.
In 2009, Rykiel stepped down from her brand but was awarded The Order of Légion d'Honneur in recognition of her 40 years of service in the French fashion industry.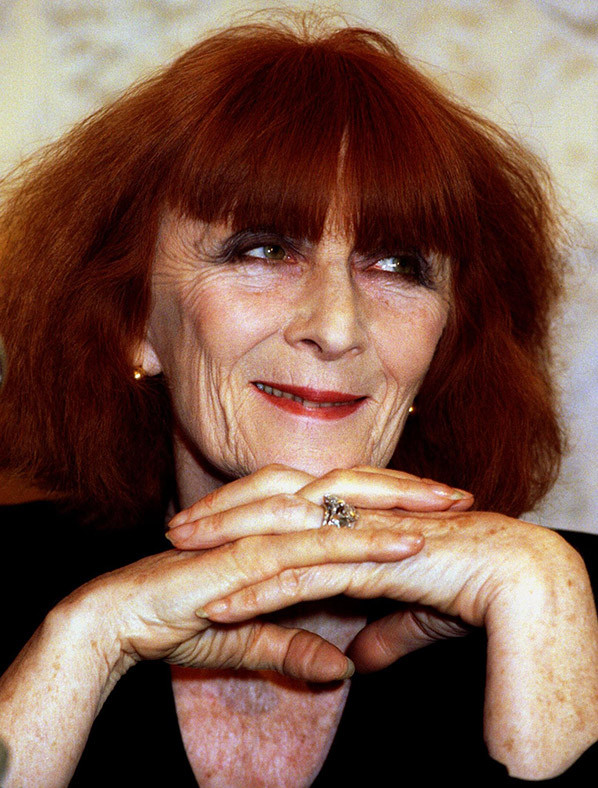 In honour of her incredible career and influence, her birthday was celebrated that year with 30 of the world's top designers paying tribute to her by offering their own take on the Sonia Rykiel look, the designs were then put on display at the Musee Les Arts Décoratifs as part of a retrospective of her career.
After 15 years of struggling with Parkinson's disease, Rykiel revealed her suffering to the public in 2012. Having kept this a secret for so long, the designer wrote about her condition when it became too difficult to hide. Working with journalist Judith Perrignon, she published the book Don't Forget It's a Game (N'Oubliez Pas Que Je Joue) that detailed her struggle.
The Sonia Rykiel brand collections are currently designed by Julie de Libran, who joined the company in 2014 but Nathalie Rykiel remains within the brand.