UK Prime Minister Theresa May is headed to Turkey to discuss a post-Brexit trade deal with President Recep Tayyip Erdogan as her government prepares to trigger Article 50 to initiate the formal separation of the country from the European Union.
Her Turkey visit follows a visit to the US where she met President Donald Trump to mark the beginning of a new relationship with the new White House administration.
May is set to arrive in Ankara early on Saturday (28 January) and during her weekend talks with the Turkish administration, she is also expected to discuss a security partnership with the country, her spokeswoman said ahead of her visit.
May's first visit to Turkey since she took office in July 2016 comes amid a massive crackdown on the plotters of a failed military coup against Erdogan. Six months after the incident, the Turkish administration is continuing to jail military and other government officials suspected of participating in the failed attempt.
There were speculations that May could raise human rights concerns - linked to the crackdown - during her visit to Ankara. However, her spokeswoman said that Britain had "expressed our strong support for Turkey's democracy and institutions following the coup", hinting that the subject is not likely to be taken up during talks.
The spokeswoman only said that the two leaders – May and Erdogan – "will be discussing a new trade relationship [and] a strategic security partnership", the BBC reported.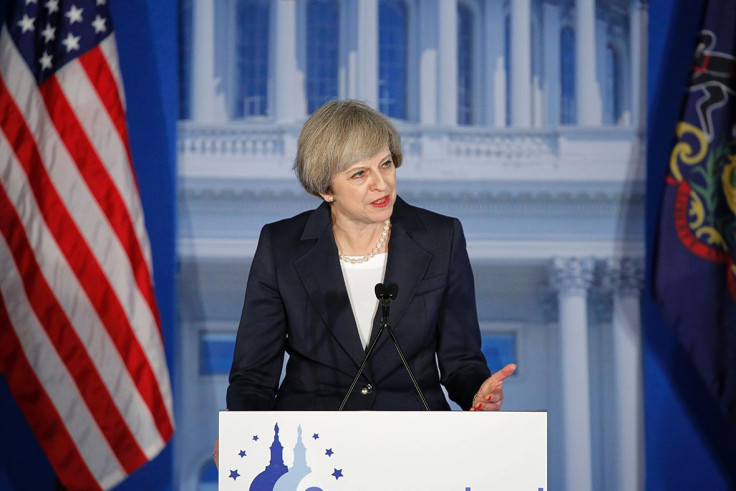 Earlier in the week 10 Downing Street had said that May's Turkey visit would "reflect the fact that Turkey is an indispensable partner and a close ally for the UK on many issues of global importance including trade, security and defence", Reuters reported.
Other media reports added that the security partnership discussions could include fighting terrorism, particularly Islamic State (Isis) group.