PM Modi Consoles Virat Kohli, Rohit Sharma after India's World Cup Final Loss [Viral Video]
India lost to Australia in the Cricket World Cup 2023 final on Sunday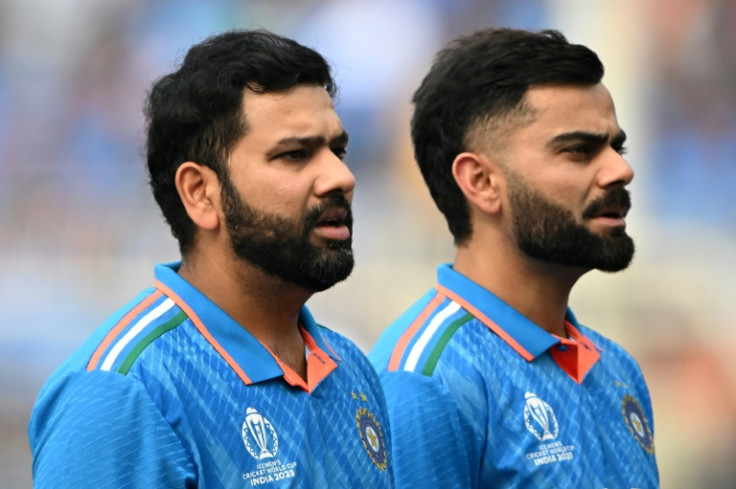 A video of India Prime Minister Narendra Modi consoling a dejected Virat Kohli and Rohit Sharma has gone viral after their loss in the ICC Cricket World Cup 2023 final.
After going unbeaten throughout the World Cup, winning 10 games on the trot, India crumbled when it mattered the most – in the final. They suffered a six-wicket loss to Australia, who clinched a record-extending sixth World Cup title.
The loss certainly left the Men in Blue heartbroken as they failed to bring the trophy home despite having a near-perfect tournament. Soon after the match ended at Ahmedabad's Narendra Modi Stadium on Sunday, there were tears flowing down pacer Mohammed Siraj's cheek. Likewise, wicket-keeper KL Rahul broke down as he fell on his haunches.
India captain Rohit tried his best to hide his tears while walking off the field but his eyes gave in, while Kohli took the help of his cap.
After the trophy presentation ceremony, the Indian PM walked into the dressing room and consoled Rohit and Co. PM Modi first spoke to star batter Kohli and skipper Rohit, advising them not to be disappointed about the result considering their fantastic run in the tournament.
Speaking to Rohit and Kohli, PM said: "Aap log pura 10-10 game jeet ke aaye ho, ye to hota rehta (You have come to the final after winning 10 games, these things happen)."
The prime minister then called Indian coach Rahul Dravid, and expressed his gratitude for the hard work put in by the Indian team.
One of the best scenes of the viral video was when the PM called out the name of the Indian fast bowler Mohammed Shami and praised him for his performances throughout the tournament. PM Modi also gave Shami a warm hug, while he also shook hands with the rest of the Indian team, including vice-captain Rahul, all-rounder Ravindra Jadeja and pacer Jasprit Bumrah.
The PM also said the entire nation is with the Indian team "today and always" in a post on social media platform X, formerly known as Twitter.
"Dear Team India, Your talent and determination through the World Cup was noteworthy. You've played with great spirit and brought immense pride to the nation. We stand with you today and always," wrote the Indian PM on X.
He also congratulated Australia for their magnificent triumph, while also praising the Player of the Match Travis Head, who scored an excellent 137 runs off 120 balls.
"Congratulations to Australia on a magnificent World Cup victory! Theirs was a commendable performance through the tournament, culminating in a splendid triumph. Compliments to Travis Head for his remarkable game today," wrote Modi on X.
Meanwhile, India head coach Dravid later spoke to reporters at a post-match conference, where he admitted that his dressing room was an emotional wreck after they had failed to break India's 10-year drought for an ICC trophy.
"Yeah, of course, he's (Rohit Sharma) disappointed, as are many boys in the dressing room. It wasn't, yeah, there were a lot of emotions in that dressing room. It was tough to see as a coach, because I know how hard these guys have worked, what they've put in, the sacrifices they've made.
"So, it's tough. I mean, it's tough to see that as a coach, because you get to know these boys personally. You get to see the effort they put in, the hard work that we've put in over the last month, the kind of cricket we've played. But yeah, but that's sport," Dravid told reporters after India's loss in Ahmedabad.
India's star performers Shami and Kohli finished with the most wickets and runs, respectively in World Cup 2023. Shami, who did not feature in India's opening four games, ended the tournament with 24 wickets, one more than Australian spinner Adam Zampa, who had played all 11 matches.
With 765 runs in 11 games at an average of 95.62, Kohli finished at the top of the runs chart, with his compatriot Rohit in second place with 597 runs at an average of 54.27.
© Copyright IBTimes 2023. All rights reserved.