Podemos: Left Leaning 'Spanish Ukip' Becomes Country's Most Popular Political Party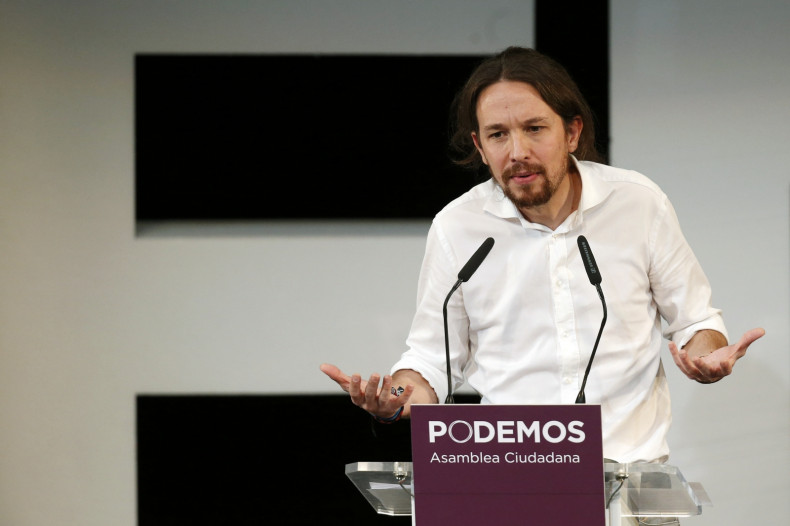 Podemos, the "extreme left" leaning fringe party, would be the strongest political party in Spain ahead of major opponents Partido Popular and Partido Socialista Obrero Español if voting took place today, according to a new opinion poll.
The Sigma Dos poll revealed Podemos, which was founded 10 months ago, could claim around 28.3% of the votes in the Spanish elections next year, around four times more than what the group received at the European elections in 2014.
Analysts have remarked that the significant rise in support for Podemos emulates the surge in voting for previously assumed fringe parties, like Britain's Ukip, in challenging the usual rotation in government between two incumbent groups.
The poll, which was commissioned for the El Mundo newspaper, showed Podemos being ahead of the dominant parties Partido Popular (People's Party/PP) and Partido Socialista Obrero Español (Spanish Socialist Workers' Party/PSOE), with 26.3% and 20% respectively.
The key poll also revealed Pablo Iglesias, the leader of Podemos - which means "We Can" in English - claimed the highest-rated leader position, which could signal a monumental break in the interchangeable power shifts between PP and PSOE.
Right-leaning PP is currently in government while PSOE is the main opposition hailing from the left wing.
Political pundits have warned the poll, which signals a possible coalition government next year, could present major problems in the formation, with possibilities of a Podemos and PSOE or PSOE-PP coalition.
In 2011, the Spanish elections saw PP lose 18% of the vote, with PSOE voter support falling 9%.
Podemos' newly appointed secretary general Iglesias recently unveiled the group's key points for its manifesto in a bid to win the 2015 Spanish general election.
In a radio interview on the Cadena Ser network, Iglesias said Podemos would release "a battery of economic measures" to restart the ailing economy and "give power back to the people".
This includes safeguarding citizens from being evicted from their homes, amid the country's severe property crisis, and strip the banks of the power to repossess houses.