Cycling is a great choice for the environmentally friendly, health-conscious or otherwise cash-strapped commuter, but still, there's no denying that pedal power comes with its own drawbacks. Remaining constantly exposed to the elements, not to mention over-zealous drivers, can make cycling a miserable affair, especially when Mother Nature is as fickle as a tired two-year-old.
Enter the PodRide. This four-wheeled electric bike will offer cyclists the best of both worlds, providing an environmentally-sound mode of transport that will keep your conscious clear and your ticker in shape, while also cocooning you in warmth and dryness. The concept vehicle has been created by Swedish design engineer and adventure sportsman Mikael Kjellman, who wanted to create a bike that could keep riders protected from Sweden's snowy clime.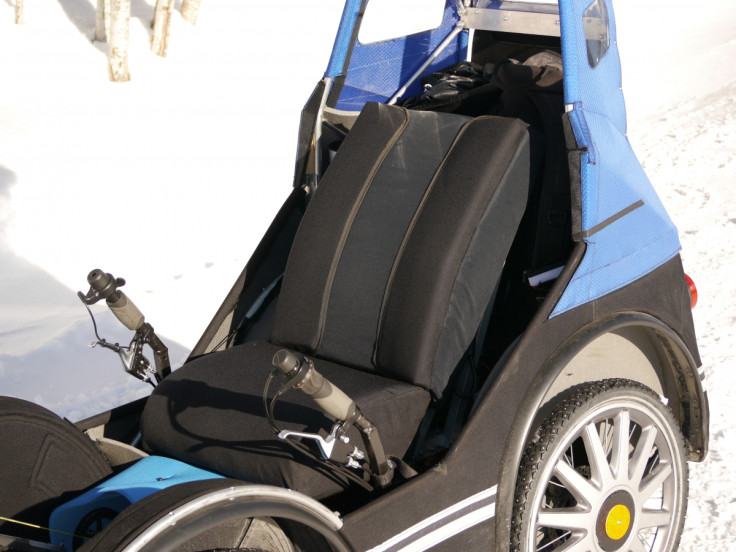 The velomobile, to use its technical name, features the guts of a standard e-bike, which makes it street-legal (or at least should, according to Kjellmen) and also means you don't need a driver's license to use it.
It's also narrow enough to use in cycle lanes, so you can coast past all those smug looking suckers in real cars without fear of the police pulling you over. You can do this while enjoying an orthopaedic chair and heated windshield, cruising at a top speed of 25km/h. Kjellmen reckons PodRide will take you on an estimated distance of 60km (37.2 miles) per single charge. For added convenience, the vehicle even has a small boot where you can stick your shopping.
PodRide is currently doing the funding rounds on Indiegogo, where the project has so far raised more than $23,000 (£24,000, $26,000) of its $30,000 funding goal. While backing the project won't secure you your very own velomobile, supporters of the project will get a discount on PodRide's expected €2,000 - €3,000 price tag if and when it finally ships.
That's provided it doesn't meet the same fate as some of the other, less fortunate crowd-funding projects of recent times.