A Kickstarter campaign that has raised $13m (£9.1m, €11.5m) in funding is asking for more money from backers who have already purchased the product. The makers of Coolest Cooler – a hi-tech cool box equipped with a blender, USB charger and Bluetooth speaker – is said to be requesting an additional $97 from backers to have the product sent to them.
Coolest Cooler has had an imperfect Kickstarter journey. The cooler first appeared on the platform back in July 2014 and quickly became one of the most successful Kickstarter campaigns of all time, raking in $13m from backers and rocketing past its $50,000 funding goal.
Yet despite having money thrown at its product, Coolest has had a hard time getting it out to the 50,000-plus backers who handed over cash for one. More than a year after the estimated shipping date, the majority of backers – two thirds of them, in fact – are still waiting for their order to arrive.
Not so cool
According to Motherboard, Coolest says the $13m it has raised isn't enough to keep up with manufacturing demands, which is why the company is now flogging its coolers on Amazon at $399 a pop. It also told the publication that it may need to sell up to 144,000 coolers at this price in order to raise enough cash to get a cooler out to everyone who bought one on Kickstarter.
Meanwhile, factory strikes and manufacturing delays have also plagued the cooler's arrival, according to its creators. In a post on its campaign page on 12 April spotted by Motherboard, Coolest founder Ryan Grepper wrote: "The Coolest Cooler ultimately cost more than we expected to develop and manufacture. Unfortunately, we didn't set the pledge levels high enough to cover the final quality of the Coolest – and of course we didn't plan for manufacturing delays and a factory strike. This is why we need more money [than] we currently have to make and ship to the remaining Coolest backers."
"We would allow backers to pay for the remaining cost of their Coolest to get it faster, with a guaranteed delivery date before July 4. Remaining cost is what it sounds like – the remaining part of the deposit to pay the factory and ship your Coolest. That would be approximately $97 per unit."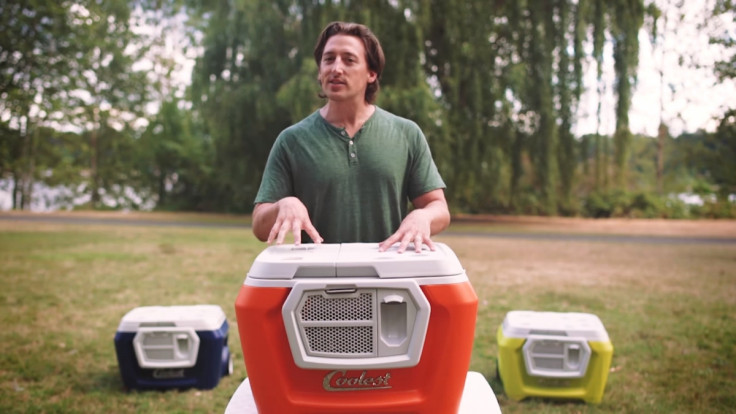 "No guarantees"
Things have continued to sour for Coolest, which follows in a line of troubled crowdfunded projects to have hit tech headlines recently for all the wrong reasons. Susan Towers, the company's marketing director, told Motherboard that staff had since been threatened from disgruntled backers and Towers herself doxxed. While team says it is determined to see its project through to the bitter end, Grepper suggests to backers that the whole affair is part of the risk-reward nature of crowdfunding campaigns.
"In a perfect world we wouldn't have to rely on new sales to help fund the delivery of backer rewards, but in a perfect world you'd already have your Coolest," he wrote. "This is the financial reality we are in and we're being transparent about it and seeking to meet your request to get your Coolest Coolers faster.
"When you pledge for a reward on Kickstarter, you're backing the inventor's idea and that will always be a new and sometimes challenging journey to fulfilment. There are just no guarantees about the process, and it's certainly been more difficult than I ever imagined."