Former United Youngster Lacked Giggs and Scholes' Temperament to Succeed
Paul Pogba has continued his war of words with Sir Alex Ferguson after claiming the former Manchester United manager's refusal to hand him regular first team opportunities at Old Trafford sparked his exit from the club last summer.
Despite comparisons with Patrick Vieira, Pogba made just seven appearances for United across three years at the club, with Ferguson keen to bring the Frenchman slowly into the fray.
But Pogba was insistent that his opportunities should have been greater and come with more regularity before he eventually left to join Juventus last summer, with whom he won the Serie A title last term after playing 27 times in the league.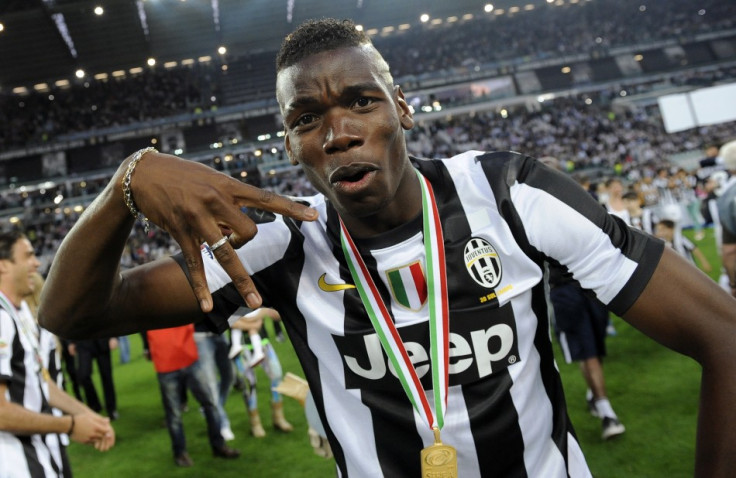 "I'm impatient. Even if I was quite patient, Alex Ferguson told me, "You're a whisker away from playing," Pogba recollected. "You're a youngster from the academy, you're not ready yet. You must be patient. Scholes was, Giggs was'.
"I'm not Giggs, I'm not Scholes. I really wanted to play.
"I said, 'OK no problem'. If I'm not ready, perhaps I'll be ready elsewhere. I at least felt ready to have more playing time. He didn't show me enough that he wanted me in his squad. Even if he said some nice things about me, about my potential, if you don't show it, it's all just hot air.
"It all depends on what you have in your head. If you want to play at Manchester just to be able to say, 'I play at United', even though you're on the bench, are you happy?
"I came on a few times, I played in the cups, but I wanted to have more playing time. If I could have played in China, I would have gone to China."
The French international has produced a series of impressive performances with Juventus this season which have worked to vindicate his decision to leave United, a move which Ferguson warned him against.
A contract wrangle between United and the player's representatives saw Pogba leave in inauspicious circumstances last summer, but the 20 year old has now revealed Ferguson told him not to move to Italy in order to avoid racism.
Pogba said: "He [Ferguson] shouted. He asked me 'Where are you going? You're going to Juve in Italy, is that it? There's a lot of racism'.
"I told him, 'It's not a problem, there's racism everywhere'.
"He said, 'The supporters aren't like in England' but I replied, 'I want to play, and it's not for the fans, it's because I want to play to improve and gain experience'.
"He just went 'OK' and after that, I was never included in the squad."
© Copyright IBTimes 2023. All rights reserved.