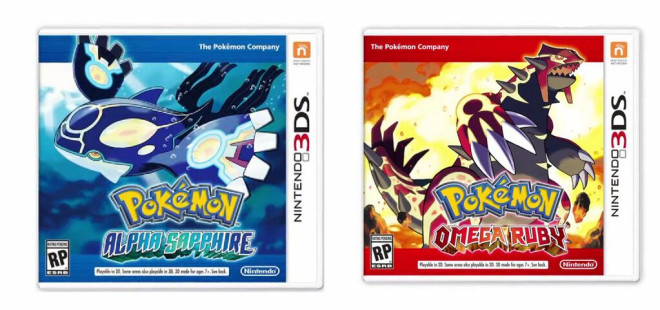 Earlier this week, Nintendo went on to announce the much-anticipated remakes of Pokémon Ruby and Sapphire. Now, the Pokemon Company has uploaded a new video which offers a brief look at gameplay footage from Pokemon Omega Ruby and Alpha Sapphire.
From the brief trailer posted above, it looks like the game will feature full 3D graphics similar to Pokemon X / Y. Apart from this, the game will also feature a brand new gameplay innovation, which is Mega Evolutions.
News coming via a Kotaku report goes on to add that fans from around the world packed themselves into YouTube livestreams of the week's episode of TV Tokyo's Pokemon Get TV, so that they could check out the first gameplay footage from the new remakes.
Mega Evolutions
Evolutions grant a Pokemon extra power apart from allowing it to change appearance. But Mega Evolutions are a little different as they last only for a single battle. Also worth noting is that the Mega Evolution forms of Pokemon who can utilise them are not counted in the franchise's expansive pokedex.
Release and Availability
The release date for Pokemon Omega Ruby and Pokemon Alpha Sapphire on 3DS and 2DS is November this year. As mentioned previously, they are "fresh takes" on Pokemon Ruby and Sapphire which originally launched for Nintendo's Game Boy Advance console back in 2003.
Original Pokemon Ruby and Sapphire
Even though they were commercial successes, Pokemon Ruby and Sapphire sold less than previous generations of Pokemon games as the franchise's popularity was on the decline at that time. Despite this, they managed to become the best-selling games for Nintendo's Game Boy Advance.