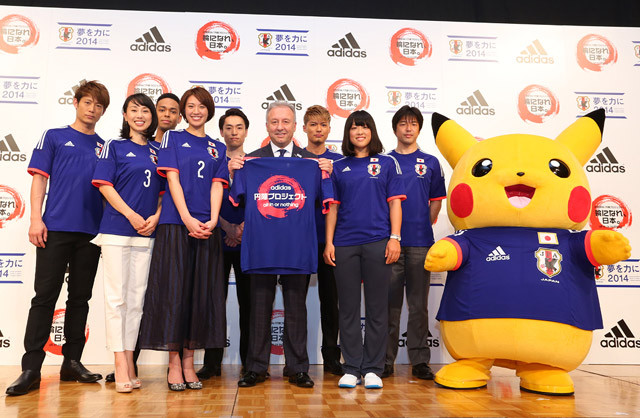 Pikachu, the poster boy of all things 'Pokemon', has now been chosen as the mascot for Japan's national football team for the 2014 Fifa World Cup Brazil.
Both Addidas and The Pokemon Company have confirmed this development on their respective Japanese websites.
Adidas, which happens to be the designers of the Japanese national team kit in Brazil, announced that the iconic Pikachu along with popular Pokemon-like Bulbasaur, Charmander and Squirtle and others, will be backing the "Samurai Blue" in their World Cup quest, according to Soccerly.
It looks like the bright yellow Pokemon is all set to give the Japanese national football team an electrifying boost in the world cup. He will be accompanied by 10 other characters from the successful Pokemon franchise, all of whom will go on to support the team.
The partnership happens to be a part of Adidas' "Engine Project," which promotes teamwork and unity by encouraging players in uniform to work together as a single, harmonious "engine". The promotion features the iconic character and Pokemon friends decked out in the team's official jersey, according to Polygon.
"In the opening movie , we have introduced the concept of the Japanese national soccer uniforms, the 'engine" said a post on Adidas site. Have a look at the promotion video below.
The 2014 Fifa World Cup Brazil is held from June 12 to July 13.