Poland: 2,500 corpses of WW2 'traitor' soldiers found in Nazi camp mass graves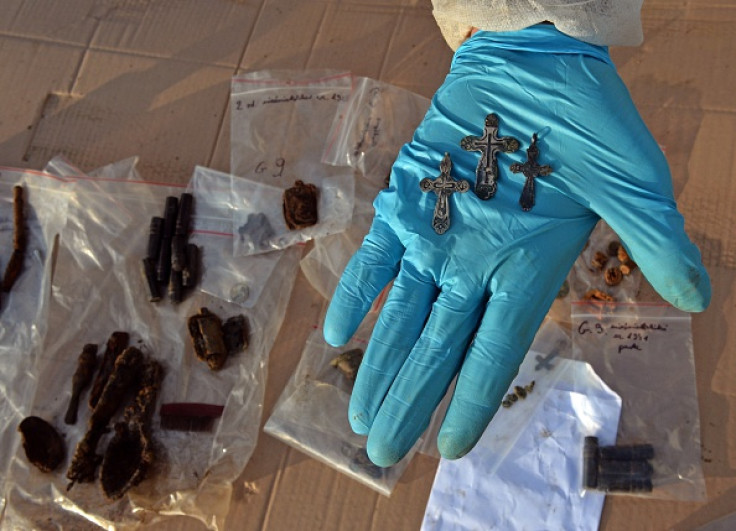 More than 2,500 bodies belonging to Second World War soldiers have been discovered in Nazi camp mass graves in the city of Przemysl, south-eastern Poland.
It is believed that soldiers of the Russian Red Army and Italian troops from the Allied Forces were imprisoned in stalags, German camps for war prisoners.
The Italian troops were imprisoned as they were treated as "traitors" by the Nazis after Rome had been defeated following the deposition of fascist dictator Benito Mussolini.
"The soldiers who refused to keep fighting for Hitler were sent to camps, where they suffered particularly cruel treatment at the hands of their former allies, who saw them as traitors," archaeologist Przemyslaw Kolosowski, who took part in the excavations, told AFP.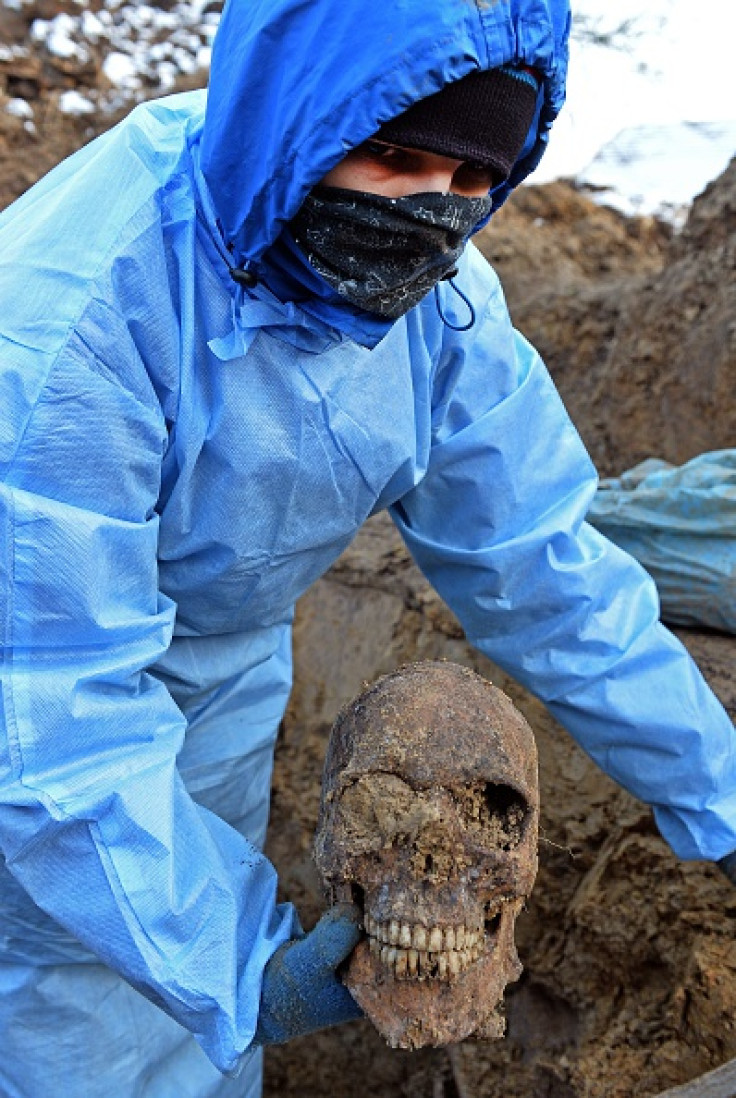 An archeologist shows a skull of one of the more than 2,500 Soviet and Italian soldiers from WW2 who died in a Nazi German stalag near the city of Przemysl
JANEK SKARZYNSKI/AFP/Getty Images
He added that the remains have ossified over the years, making it difficult to unearth victims one by one.
The excavators divided the bones into shinbones on one side, and vertebrae, ribs and small bones on the other.
Skulls were also collected separately as "it's the only way to count the exact number of victims," Kolosowski explained.
Most of the soldiers died of hunger or diseases due to the inhumane conditions they were subjected to in the camps, the archaeologists explained.
Some personal items, including a spoon, a toothbrush and small Orthodox crosses, were also found during the excavation.
"Personal items are extremely rare," said archaeology student Mariusz Dziekonski. "The Germans buried most of the soldiers without any clothes."
The remains were moved to nearby Nehrybka, the site of a new military cemetery scheduled to open next year, in order to be buried.
There are already some 1,500 bodies buried at the cemetery, unearthed by the Polish branch of the Red Cross in 1963.
"We don't know why they didn't check all the mass graves then. Maybe they didn't have the funds," said Adam Siwek from the Council for the Protection of Struggle and Martyrdom Sites, the state agency behind the excavations.
"Today we're finishing up what should have been done long ago."
© Copyright IBTimes 2023. All rights reserved.