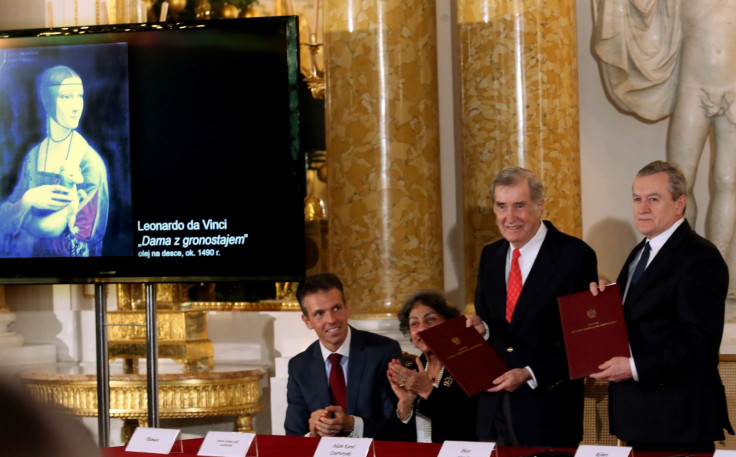 Poland has bought a world-famous art collection, including a Leonardo da Vinci, at a bargain price. The collection was acquired for €100m ($105m; £85m) despite being estimated at about €2bn.
The Polish State Treasury purchased around 86,000 pieces from the Czartoryski Foundation, based in Krakow. The collection included Da Vinci's Lady with an Ermine painted in 1490, and Rembrandt's Landscape with the Good Samaritan.
"It is a fraction of the market price of the collection," Piotr Glinski, Poland's minister of culture and deputy prime minister, told journalists.
The price was negotiated between Poland's culture ministry and the head of the family that owns the collection, Adam Karol Czartoryski.
The Czartoryski Foundation's management board resigned in protest at the bargain price. They were reportedly not consulted about the sale.
Czartoryski, the foundation's president and founder, said, "I felt like making a donation. It's my choice."
Along with the artworks, the collection bought by the Polish government also included about 250,000 manuscripts and books.
Da Vinci's Lady with an Ermine is considered rare because it is only one of four portraits of women by the painter. The painting, which shows the duke of Milan's mistress Cecilia Gallerani, was stolen during World War Two, but later returned to its owners.
Parts of the collection have been kept at the National Museum situated in Krakow for several years.