Police arrested a second suspect in connection with the Parsons Green terror attack at a Middle Eastern chicken shop in Hounslow on Saturday night (16 September).
Officers tackled 21-year-old Yahyah Farroukh to the ground at Aladdins Fried Chicken in west London, according to an eyewitness.
"The guy had just walked past the takeaway when three blokes and a woman came running past and he was rugby tackled to the floor," the witness told The Sun.
"My mates and I thought he was getting jumped. We were going to help him but they shouted 'undercover police' so we stepped back."
The witness said that police wrapped Farroukh in plastic and led him into a car.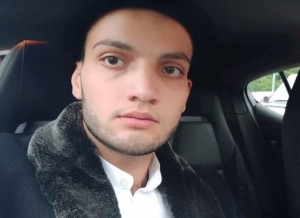 Farroukh originally comes from Damascus, Syria, according to his Facebook page. He attended West Thames College where he learned English. His Facebook lists his place of work as party promoters Dope Diamond Entertainment and BSQ London.
Leader of Spelthorne Borough Council Ian Harvey said Farroukh is an Iraqi orphan who moved to Britain when he was 15.
He lived with a foster couple at the same address in Sunbury-on-Thames, Surrey, as the 18-year-old suspect arrested on Saturday in connection with the attack.
Police carried out a raid at the house in Surrey which is registered to foster care couple Penelope and Ronald Jones who were honoured by the Queen in 2009 for their services to children and families. Officers also raided another property in the nearby town of Stanwell.
Home Secretary Amber Rudd said police were making "good progress" in their investigation and urged "everybody to continue to be vigilant but not alarmed."