A 21-year-old man was arrested in west London late on Saturday night (16 September) in connection with the terror attack on the Parsons Green Tube station.
The man was taken into custody in Hounslow at around 11.50pm BST, London's Metropolitan Police announced on Sunday morning.
"He was arrested under section 41 of the Terrorism Act and taken to a south London police station where he remains in custody," it said.
The attack took place on 15 September at around 8.20am, injuring 30 people. An improvised bomb partially detonated on a rush-hour tube train when it had stopped at Parsons Green station on the District Line.
This is the fourth terror attack in London since the start of the year.
Speaking to the BBC on Sunday, Home Secretary Amber Rudd said the 21-year-old's arrest suggests the attack was not carried out by "a lone wolf".
The Islamic State (Isis) claimed responsibility for the attack as it has for other similar incidents in Britain this year, including one at a concert by American singer Ariana Grande in Manchester in May.
However, there is "no evidence" to suggest that Isis militants were behind the Parsons Green Tube station attack, Rudd said.
"But as this unfolds and as we do our investigations, we will make sure we find out how he was radicalised if we can," she told the British broadcaster.
The interior minister also dismissed US President Donald Trump's tweet on the bombing as mere "speculation".
"It's never helpful to have speculation about an ongoing operation and I would include the president of the United States in that comment," Rudd said. "It is pure speculation, absolutely."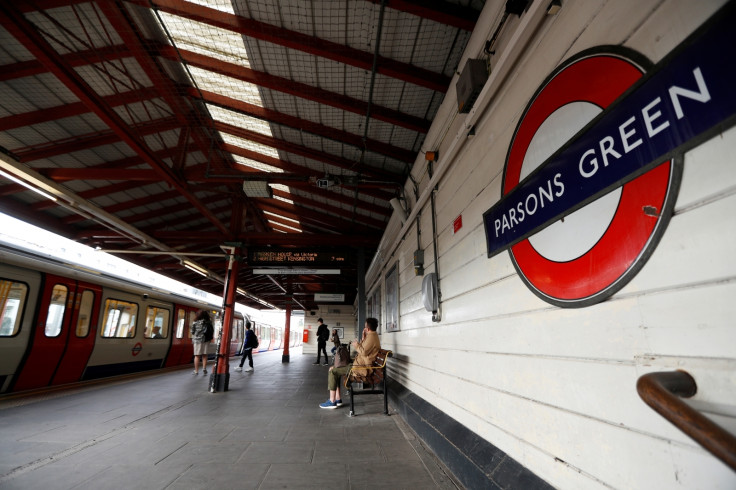 In a flurry of early morning tweets shortly after the explosion on 15 September, Trump claimed the "loser terrorist" responsible for the attack was "in the sights of Scotland Yard".
An 18-year-old man has already been held in custody after he was arrested in Dover earlier on Saturday in connection with the terror attack.
Deputy Assistant Commissioner of Kent Police, Neil Basu, described the arrest as "very significant".
Police are also continuing to search a house in Surrey, which is thought to be occupied by an elderly married couple.
The couple, Ronald Jones, 88, and Penelope Jones, 77, have been fostering hundreds of young people, including refugees, over several decades. They are reported to be the registered owners of the house on Cavendish Road in Sunbury-on-Thames.
The Jones were awarded MBE's by the Queen for their work in 2010.