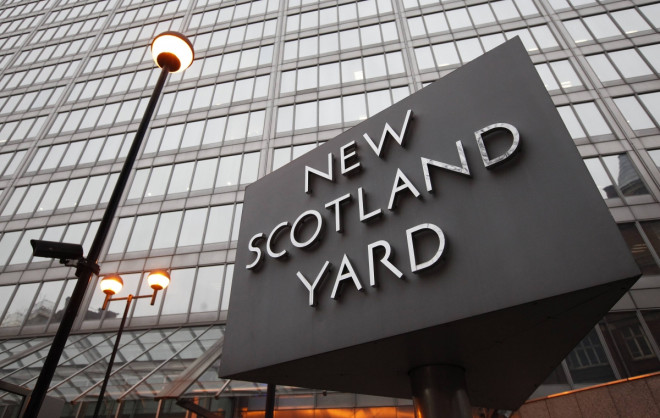 Scotland Yard will recruit one ethnic minority officer for every white officer as part of a proposed recruitment initiative to eradicate institutionalised racism within the force.
The radical plans come as Commissioner Sir Bernard Hogan-Howe has called for a change in the law to allow greater opportunities for more black and ethnic minority officers.
Hogan-Howe aims to change the predominantly white, male make-up of the force by means of a proposed five year recruitment programme, based on positive discrimination for ethnic minority applicants.
Currently the Metropolitan Police recruits one in five officers from ethnic minorities.
The Commissioner is reportedly seeking to emulate a controversial Northern Ireland model which saw a temporary change in the law to allow one Catholic officer recruited for every Protestant officer when in 2001.
Sir Bernard claims the 50/50 recruitment scheme will ensure the police force ends up 'looking and feeling' like London, where 40 per cent of the population is made up of ethnic minorities.
His comments came after a poll on BBC London Radio revealed that one in three people believe the police force is "'institutionally racist."
The 1999 Macpherson Report into the racist murder of black teenager Stephen Lawrence also reached the same conclusion.
Meanwhile, four out of five Londoners said they believed it was important that the Metropolitan police reflected the ethnic diversity of the capital.
"I have argued for a change in the law," Sir Bernard told BBC London Radio. "I would like to have the Northern Ireland system which was 50/50 when the RUC changed to PSNI, what they said is we can only recruit Protestants if you recruit Republicans or Catholics...They only had it for a limited time, they have not got it now," he explained.
"I would argue, say for five years make it 50/50, because sadly even though we're recruiting now and we are doing well, I think about one in five of our new recruits will be from a minority. But at that rate we won't get there and I think that a 50/50 scheme for a short time would be a good idea."'
Last year, Assistant Commissioner Simon Byrne held talks with the Government about changing the law to boost the recruitment of minority applicants.
However, earlier initiatives have been thwarted due to current race relations legislation which prohibits any discrimination on the basis of race.
The Met Police Federation has also said it is opposed to positive discrimination. Chairman John Tully said: "Any discrimination is wrong, appointment should only be based on merit."
Senior officers have expressed their fears that drastically changing the image of the force will render officers less effective in fighting terrorism.
There are also concerns that the best candidates could be overlooked due to the colour of their skin if such a selection process is implemented.