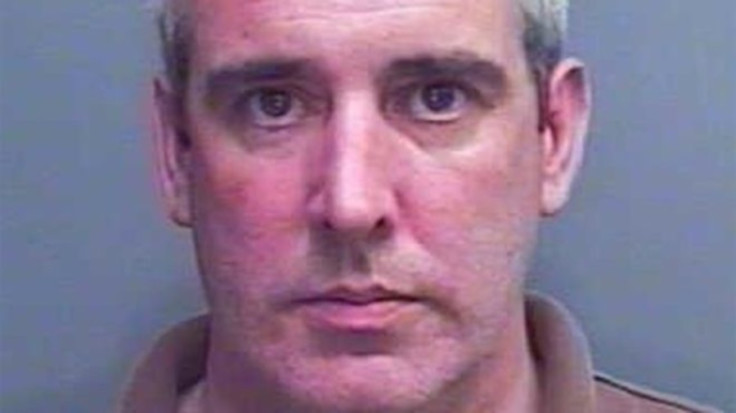 A former Police Community Support Officer (PCSO) has been jailed for 24 years for raping two girls, aged between four and five, with one offence taking place whilst he was in uniform.
Peter Bunyan, from Penzance, Cornwall, was found guilty of three charges of rape and one charge of sexual assault after a trial at Truro Crown Court.
The 43-year-old was working as a PCSO when the sex attacks took place, from 2005 to 2009, with one of the attacks committed whilst he was wearing part of his uniform. The court heard how Bunyan's victims have suffered flashbacks and self-harmed since.
Bunyan - who was serving as a PCSO since 2003 in Camborne and Redruth, Cornwall - attacked the children after he visited their school. Medical examinations of the girls suggested they suffered physical injuries during the assaults.
The court heard a trigger for the victims to come forward to police was the visit of a male PCSO to her school in 2015. The prosecution had also sad both of the girls had found it "impossible to come to terms" with what had happened.
Bunyan, a former car park worker, had previously denied the allegations of rape and sexual assault. Judge Simon Carr told him according the Mirror: "Both girls were aged between four and five at the time and you assaulted them in a way that they would stay quiet. Neither girl really knew what had happened to them.
"Both of the girls are struggling to come to terms with what happened to them and the utter devastation caused by your actions. The victims have also since self-harmed as a way of coming to terms with it all.
"At the time you were a PCSO and one girl remembers you wearing at least some of your uniform when you attacked her."
Bunyan was previously jailed for seven years in 2013 for misconduct in public office when he used the police database as a "dating agency" to look up the addresses and phone numbers of women in an attempt to have sex with them. The sentence was cut by half after appeal.
During the 2013 trial, it emerged that Bunyan had affairs with four women before and during his shifts whilst he was married. It was also stated that he encouraged a mentally-ill woman to email him explicit photos of herself as he worked at the police station.
Bunyan will serve at least half of his 24-year sentence and sign the sex offenders register for life. In addition, he must also not live with, or be in the presence of anybody under the age of 16 for the rest of his life.