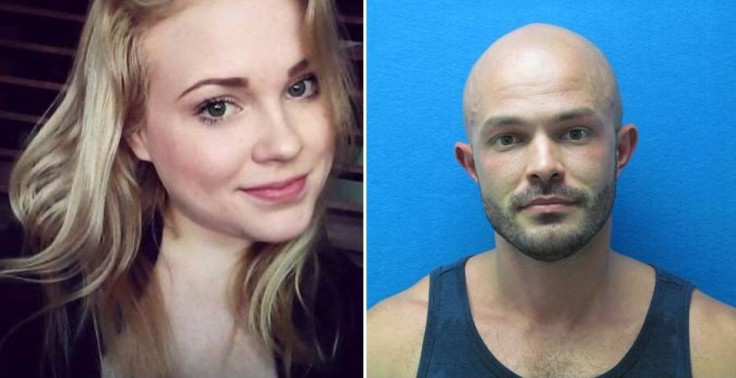 A man has been charged with the killing of a female student whose body was found burned and dismembered in a park in Texas, according to reports on Tuesday (20 September).
Charles Dean Bryant is facing the death penalty for the capital murder of the 24-year-old university fresher Jacqueline Vandagriff. Her body was discovered by firefighters in Grapevine, Texas on Wednesday 14 September, after they responded to a fire in a park.
The night before, the accused was said to have been on a date with the victim after they were spotted at a local bar.
The 30-year-old was identified on CCTV leaving the Shots and Crafts bar at roughly 10pm local time, with Vandagriff, of nearby Frisco, the night before she was found dead. Vandagriff's body, who was studying nutrition at Texas Woman's University in Denton, was found wrapped inside a blue plastic child's play pool at 6.30am the next day.
According to the Dallas Morning News, Grapevine police Sgt. Robert Eberling said the killing the "worst-case scenario" for parents of young women. "It's something to remind all of us who have children: As often as you can, tell them that you love them," he said.
Police are investigating whether Bryant and Vandagriff met via social media and why a Twitter account believed to be Vandagriff's was still updating after her death. Eberling said police were aware of the message.
"We're looking at any type of social media she had any connection to, to find out if she had communicated with this person before," Eberling said according to the Fort Worth Star-Telegram. "It takes time to recover that kind of information."
It has also been reported that an arrest affidavit affirmed that a cellphone mast picked up Vandagriff's phone at 1.30am local time, near Bryant's home. Bryant remains imprisoned on a $1m (£766,000) bond.
WFAA.com reports Bryant had been previously arrested and released by police on 24 August after a student told them she was being harassed by him. Bryant was given a 'no-trespass order' but was arrested the following day on a stalking charge after breaking it.
The student received an emergency protective order before Bryant tried to contact her again with two more warrants were issued for harassment and for violating the protective order. However, these incidents seem unrelated to Vandagriff, said the report.
It has emerged that Bryant recently worked at gay bar, the Urban Cowboy Saloon, in Fort Worth, Texas. The bar says he had worked there up until the Sunday following the discovery of Vandagriff's body, when he failed to show up for his scheduled shift.