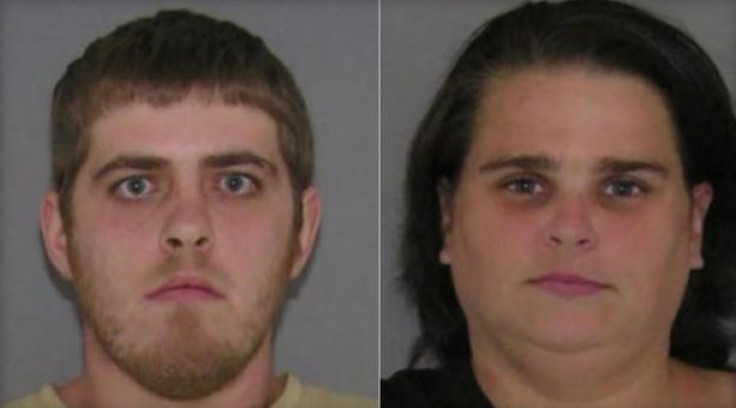 Police in Ohio have arrested a father and his girlfriend after they allegedly tied his four-year-old twin boys up with shoelaces, gagged them with socks and duct-taped them to a wall as punishment.
James Howell, 26, and Jamie Carver, 30, have each been charged with two counts of kidnapping and child endangering.
Police officers said they were "deeply disturbed" by the discovery when they were called to the couple's apartment in Hamilton Avenue, Cincinnati, on Sunday afternoon (10 September).
"There is no kind way to describe what these children more than likely were living in," said Cincinnati police Sgt. Jeff Dunnaway, according to CBS News.
Speaking about the impact on fellow officers, he added: "When you have a tragic case that involves children, it's not easy to move on."
Detective Janette Vaughn added: "Duct tape was found everywhere in the apartment. Duct tape was used, also a sock was put in the children's mouths to keep them from making any noises."
Howell's twin boys have since been placed with a foster family by Hamilton County Job and Family Services.
Their father and his girlfriend were released on bond after a hearing on Tuesday.
Howell was said to have an eighth-grade education and a minor criminal record but with no violent offences.
Carver was described by her attorney as "low functioning" with previous convictions for domestic violence.
Despite the shocking allegations made by police, Howell's family insisted he would not harm his children.
"He's disciplined them on their little butts and made them have a time out and sit them in the corner but the other stuff? No," Vickie Howell, the twins' paternal grandmother, told WLWT5.
When asked whether her son would use duct tape on his children she replied: "Lord mercy, no."
She went on to say the twins' mother died earlier this summer and that Carver had recently moved in with her son.