Police in Idaho are searching for a man they believe killed his girlfriend before burying her in the basement and fleeing with another woman. Jeremy White, of Idaho Falls, is wanted for the second-degree murder of Christine Caldwell, whose body was found in their Bonneville County home on Friday (November 11).
The family of Caldwell, 48, had contacted police the day before with concerns for her safety after last speaking to her on Monday. Bonneville County Sheriff Paul Wilde said White had not been seen since Tuesday.
Police searched the property the pair were living in and found the body of Caldwell buried in the basement of the home, they said. Wilde said he believed that White skipped town on Wednesday, accompanied by Deena Rane Aday, in a silver 2004 Jeep Cherokee.
Their relationship is yet to be confirmed by police, although they are thought to be friends, and it is not clear if Aday left with White willingly or under duress. Police say that White is armed and dangerous and Aday may be in danger.
KPVI News spoke with the murder victim's sister, Nancy Waters, who said that the couple had been together for 10 years. Also known as Christin, Christine had three children, Josh, Shalee, Kyndra and several grandchildren.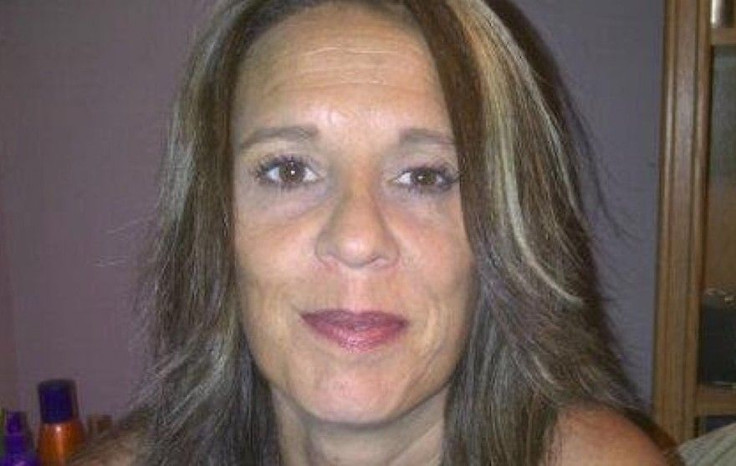 Waters said White had never caused Caldwell's family to believe that he was violent or abusive towards her. "She was my favourite," she said. "I love her so much and I'm devastated."
Waters added that White phoned Caldwell's family instead of his girlfriend this week, something he usually never did. She said: "It was Jeremy that called, and said something to the effect that she was sleeping. He knew that she calls usually around that time, so he thought that he would. That is not normal. Jeremy doesn't call us."
Waters added: "I miss her already, and I'm so angry because this is not something that was supposed to happen. It's just out of the blue, off the wall. It makes no sense at all."
An autopsy was scheduled for Saturday 12 November.