Police hunt 'reckless' drone operator after near-miss with plane at Newquay Airport
One five-week period this year saw six reported sightings of drones by pilots.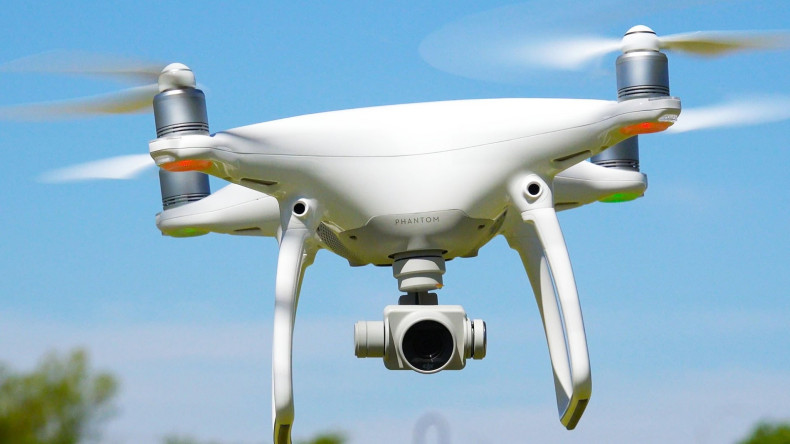 Pilots of a passenger plane carrying 62 people say they narrowly missed colliding with a drone as they approached to land at Newquay Airport on Tuesday (9 August).
The mid-air incident, at about 2.45pm, reportedly saw the drone fly alongside the aircraft as it was at an altitude of 900ft and just south of the town of St Columb Major.
Devon and Cornwall Police conducted a search of the area but neither the drone nor its operator were found. Investigating officers condemned the "reckless" drone operator and asked anyone with information to come forward.
Inspector Dave Meredith said: "This is an incredibly concerning incident; the close proximity of the drone to the passenger aircraft shows a complete disregard by the operator for public safety and we are appealing to the public for information to help us track down this reckless drone operator.
"We view such incidents very seriously and the forces' specialist drone unit will be leading on the investigating into this incident."
It is just the latest near-miss between drones and aircraft to be reported by pilots flying in UK airspace.
One five-week period between the end of March and beginning of May saw six reported sightings of drones flown close to aircraft, according to the latest UK Airprox Board report. This included passenger jets near to three of London's main airports – Heathrow, Gatwick and Stansted – as well as an incident on 26 April in which a quadcopter drone was flown close to a S92 helicopter near Carlisle Airport.
In April, MPs debated drone safety in parliament with the government saying there were tough penalties in place for negligent drone use, including five years imprisonment for endangering aircraft.
The Civil Aviation Authority (CAA) has sought to stem the number of incidents as the gadgets grow in popularity by reminding users of safety regulations, which include not flying higher than 400ft and always keeping away from aircraft.
Increased fears over the risk drones could pose to aircraft has also led the National Police Chiefs' Council to look into a number of potential solutions for protecting UK air space around airports. This could even include a "death ray" defence system, seeing drones shot out of the sky with a high-powered radio signal which blocks commands from their pilots.
Anybody with information relating to the identity of the drone operator in the Newquay incident is asked to phone the police on 101 or via email on 101@dc.police.uk quoting police log 443 for the 9th of August.
Information can also be sent to the police anonymously via Crimestoppers on 0800 555 111.