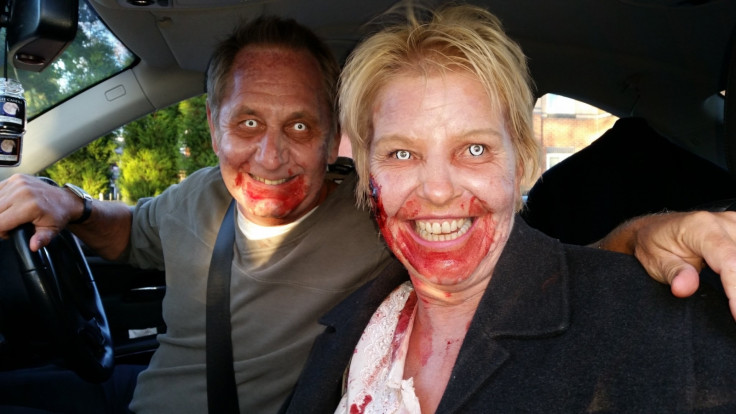 Police who were called to reports of a man biting a woman in a car were in for a shocking surprise after pulling over two zombies on the M62. However, the two people inside the car were just film extras Diane Holden and Steve Low, who were just travelling to a movie set in full make-up.
Manchester police received a 999 call about a man assaulting a woman in a car along the motorway. After pulling over the pair, officers soon discovered it was a false alarm.
Writing on Facebook, Holden added: "We were driving home from filming! That's it! Nobody bit or assaulted anyone! End of!"
Despite the mix-up, the pair were happy to have their photo taken by the North West Motorway Police after seeing the funny side of the incident.
A Greater Manchester Police spokesperson said: "We got a call to reports of a man biting a woman on the M62 at junction 11 and that she was being assaulted.
"Officers were sent out to search for the vehicle as it is a serious incident. But when they found the car in question, they saw they were covered in fake blood. Thankfully the man and woman were extras on their way to a job and it was a funny ending really."