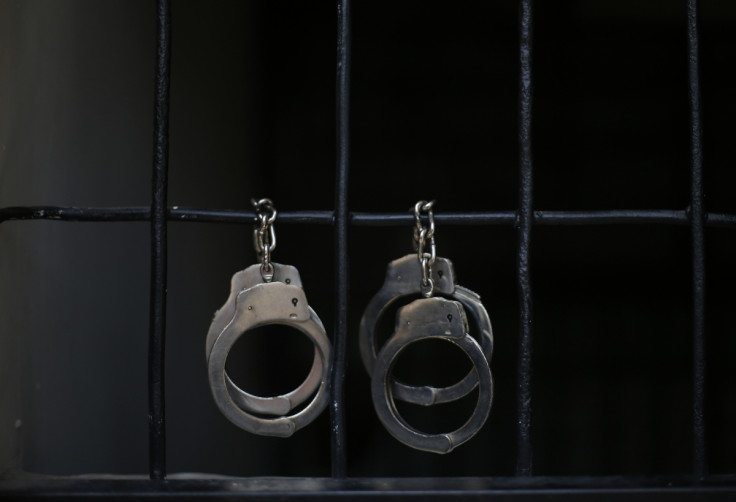 Los Angeles police has revealed that the missing 17-year-old daughter of a couple – whose bodies were discovered in a Southern California home on Saturday (24 September) – has been found. Overall, three bodies were recovered in the Fullerton city home and police subsequently arrested a teenaged-girl and two men in connection with the triple murders.
However, it is unclear whether the arrested teen is Katlynn Goodwill Yost, the daughter of the slain couple Christopher Yost and Jennifer Goodwill Yost. Fullerton Police spokesman John Radus said that the missing girl, identified as Katlynn was found safe and unharmed, but did not disclose the identity of the arrested teen, citing state laws for juveniles.
The two men were identified as Josh Acosta, 21, of Fort Irwin and Frank Felix, 25, of Sun Valley. They were arrested on Sunday (25 September), a day after police discovered the bodies. A child had reportedly called 911 saying that her parents had died, following which police rushed to the house and found two men and a woman dead. Two girls, aged 6 and 9, were at the house, but were unharmed.
According to reports, the police are investigating when the incident occurred and are awaiting the post-mortem report. Radus said that the third victim has been identified as 28-year-old William Boucher, who was a family friend.
Neighbours told police that the Yost's had a third child who lived at the house and was missing. Authorities launched a manhunt for the missing teen and found Katlynn on Sunday.
"Katlynn Goodwill Yost has been located and she is unharmed," Radus was quoted by the Associated Press as saying. "State law prevents law enforcement from releasing the names of juveniles who have been arrested for crimes. That said, a 17 year old female juvenile has also been detained in connection with the murders and is in the custody of the Orange County Juvenile Hall," he added.
He added that the three arrested suspects are facing murder charges.