Police release CCTV images of India nun gang-rape suspects
India police appeal for information in latest rape to spark protests in the country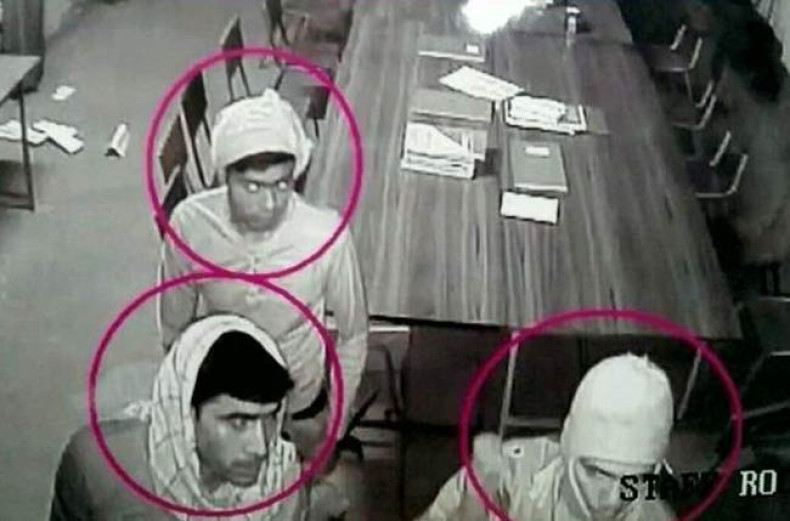 Police in India have released CCTV of the men wanted in connection with the gang rape of a 71-year-old nun at a convent in West Bengal.
In an attack which once again has shocked the nation following a series of high-profile rapes, the elderly woman was assualted by a gang of around half a dozen men and they ransacked and burgled the convent school in the town of Ranaghat.
Four of the alleged attackers have been identified through CCTV released by police, with a further five currently being questioned by police in connection with the crime.
Arnab Ghosh, a police superintendent, said the robbery appears to have been carefully planned in advance.
"CCTV footage showed that six men, aged between 20 and 30, scaled the boundary wall around 11.40pm, entered the school and disconnected the telephone lines," he told Agence France-Presse.
"At least two of them were armed and the rest were carrying burglary tools. In the chapel, a holy scripture was found torn and… a bust of Jesus was broken."
Police said as well as raping the nun and attacking a security guard, the gang also made off with money, a laptop and a mobile phone.
A reward of 100,000 rupees (£1,075, $1,584) is also being offered by police as a reward to anyone who can provide information.
The nun is currently in a stable condition in at a hospital in Ranaghat.
"In our Sunday mass, we prayed for the sister to recover quickly from trauma, fear and her physical injuries. We will pray for her again this evening," Thomas D'Souza, the archbishop of Kolkata, told AFP.
"They not only committed a heinous crime, but they also vandalised the chapel… This is the first time such an attack has happened in India."
The killing of a 23-year-old student on a bus in Delhi sparked international outrage and protests and led to a major reform of rape law in India.
A documentary about the incident was banned from being shown in the country over fears it would have caused public disorder.
Briton Leslee Udwin's film, India's daughter, was shown in the UK on the BBC, and is available online.