Last week, a mob of around 4,000 people or more (according to some reports) in the Indian state of Nagaland pulled an accused rapist out of a jail cell, stripped him of his clothes, attacked him with stones, dragged him with rope, made him walk many miles, beat him to death and then put his body on display on the railings of a clock tower.
Syed Farid Khan was being held in pre-trial detention, and his innocence or guilt was yet to be established through the courts. It is reported that local racism against Bangladeshi illegal immigrants likely contributed to the vicious attack. As it turns out, he wasn't Bangladeshi as initially thought, but from the neighboring state of Assam.
Khan may have been guilty of rape but much of the public considered him to be guilty because of the mere fact that he was accused. Numerous people used Twitter to express their support of the attack.
One Twitter user exclaimed, "every rapist deserves this!!!" while another said, "Rapist deserve this style.! The murder was even hailed as an example of "total ISIS style justice."
India is angry about the way women are treated in the country, and it should be. The Indian National Crime Records Bureau reported crimes against women such as rape, dowry deaths, abduction and molestation increased by 26.7 percent in 2013 compared to the previous year. Domestic violence is the number one reported crime against women in India.
But while anger is justified, violence is simply counter-productive.
If Khan was innocent, it wouldn't be the first time an innocent person was the victim of mob violence in India. I know first-hand, because in recent years, my colleagues at People for the Ethical Treatment of Animals (Peta) India and I have been the victims of numerous vicious attacks for speaking out against the violence perpetrated on animals in our society.
In 2012, four of us — three females, including one woman in her sixties, and one male — were trapped in a taxi which was rocked back and forth by dozens of men who wanted to hurt us for holding a peaceful, silent demonstration against the abuse of horses used to haul tourist carriages in Mumbai. More recently, three of our female staff members were physically hurt when a mob of hundreds of men attacked and called for them to be raped and killed just for daring to suggest that people consider celebrating a festival without slaughtering terrified animals. In every instance, all the members of the mobs got away scot-free.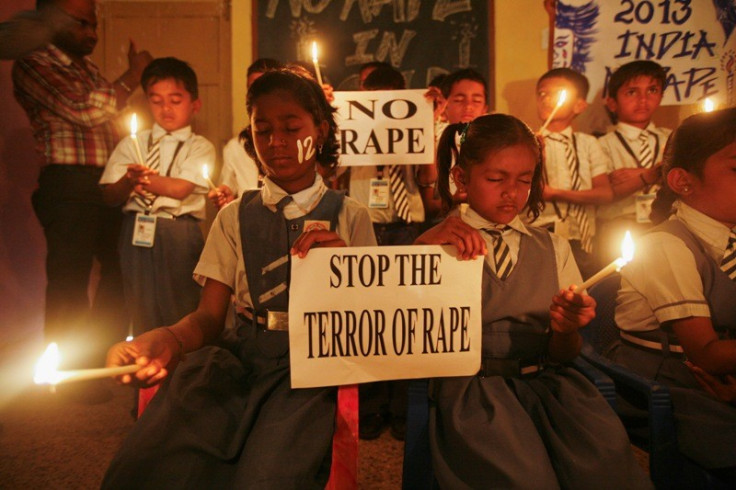 Women are often the victims of violence by mobs who believe themselves to be justified in exerting what they perceive as vigilante justice. This includes public shaming and being paraded naked — not unlike what happened to Khan —as well as being molested or raped.
Earlier this week, a 35-year-old woman was reportedly paraded naked, molested and forced to drink urine in public in a village in Odisha state apparently because villagers had a problem with her husband. In Rajasthan, on the order of a village council, a woman's head was shaved, her face blackened with coal dust, and she was stripped naked and paraded around the village on a donkey for allegedly killing her nephew.
In Madhya Pradesh, a 30-year-old woman was gang-raped by at least 10 people, including her estranged husband, paraded naked and forced to drink urine. Earlier, the woman and her husband had an argument over a piece of land, after which he allegedly attacked her with an axe.
This kind of thing doesn't only happen in villages: in the modern, metropolitan city of Mumbai, a 22-year-old woman was stripped and paraded naked, reportedly as a punishment after her brother was accused of raping a child.
Whether Khan was innocent or guilty, what happened to him was wrong. What happened to the woman in Rajasthan accused of killing her nephew was wrong; the suffering of innocent women who have been paraded naked, raped or harmed in other ways is wrong; and attacks on me and my staff for defending the weakest in our society is wrong.
Mob violence is indiscriminate, it can happen for any reason and to anyone, and until we do something to stop the surge of vigilante style justice in India, none of us will be safe.
Poorva Joshipura is CEO, People for the Ethical Treatment of Animals (Peta) India. You can find out more about Peta via their twitter feed or going to www.petaindia.com.