Police have released new CCTV images of Manchester Arena bomber Salman Abedi.
Investigators said they have been piecing together the terrorist's final days and now have a "deep understanding" of the attacker's movements.
The suicide bomber detonated a home-made bomb in the foyer of the Manchester Arena after Ariana Grande's show on 22 May. The explosion killed Abedi and 22 others, including an eight-year-old girl and several parents waiting for their children. Sixty-four more people were injured by the blast.
Police believe Abedi acted "mainly alone" in the days before the attack but may have been assisted in collecting materials in preparation for the bombing.
Detective Chief Superintendent Russ Jackson confirmed 29 houses had been searched over the past three weeks of the investigation. Evidence of explosive material with links to Abedi were found at several locations.
Officers are appealing for information about red and blue barrels which were stored in a Nissan Micra that Abedi had made "repeated trips" to before his attack.
Earlier CCTV images show the attacker carrying a blue suitcase. A landfill site is being searched for the case which police believe may contain "crucial evidence".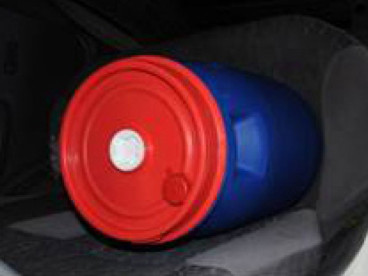 Mr Jackson said: "Our enquiries show that the assembly of the device is likely to have been by Abedi himself. What is less clear is whether he acted alone in obtaining the materials for the device...and whether others knew or were complicit in the storage of materials knowing what was being planned."
It emerged that Abedi had visited Libya on 15 April and returned on 18 May and had tried to send money out of the UK in the days leading up to the bombing.
British police are now keen to interview Hasham Abedi, the attacker's brother, who is currently being detained in Libya, Sky News reports.
Some 22 people have been arrested in connection with the bombing, but all of them have been released without charge.