Manchester bomber Salman Abedi was reported to authorities five times for extremist views
The revelation raises questions as to why officials did not take action against the extremist.
Manchester suicide bomber Salman Abedi was flagged to authorities five times over his extremist views, raising questions as to why he was never stopped by officers.
Friends, family and members of Abedi's mosque all reported the 22-year-old British-born terrorist to anti-terror hotlines as far back as five years ago, but action appeared to have not been taken.
Intelligence officials even knew of his links to a militant Islamist group in Libya and to Isis-linked jihadists in the UK, but Abedi was still allowed to travel from Libya to Britain several weeks before launching his attack.
On Monday (22 May), 22 people were killed – twelve of them under the age of 16 – when Abedi carried out his suicide bombing following an Ariana Grande performance in Manchester.
Among those to warn of Abedi's extremism was Mohammed Shafi, chief executive of the Ramadhan Foundation, who believed "he was involved in extremism and terrorism".
"People in the community expressed concerns about the way this man was behaving and reported it in the right way using the right channels," he told the Telegraph.
"They did not hear anything since."
Two friends also reported Abedi to authorities separately after he expressed the view that "being a suicide bomber was OK", according to a BBC source.
Abedi was also reportedly banned from Didsbury Mosque after he confronted the Imam for delivering an anti-extremist sermon who then conferred with the Home Office about their concerns.
His father, Ramadan Abedi, claimed in interviews that his son was not an extremist, but friends of the family said that he was so concerned about his son's radicalisation, that he demanded he move from Manchester to Libya and confiscated his passport.
He was later arrested and it emerged he was a member of the Libyan Islamic Fighting Group – a terror group banned in Britain – but covertly backed by the UK to overthrow Libyan dictator Muammar Gaddafi, according to foreign policy historian Mark Curtis.
It also emerged that Abedi had known links to Isis and had travelled to Syria before returning to the UK, according to France's interior minister.
Abedi reportedly told his father he intended on travelling to Saudi Arabia to carry out a pilgrimage in order to be returned his passport, but instead returned to the UK.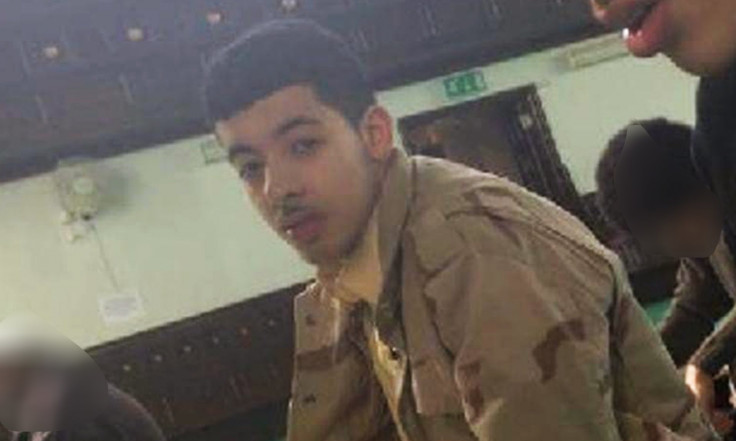 Manchester suicide bomber Salman Abedi is seen in a photo taken several years ago.
Handout
Home Secretary Amber Rudd has disclosed that Abedi was known to British intelligence prior to the attack, but did not make clear why no action was taken.
The revelation comes as security forces scrambled to uncover what is believed to be a significant terror cell linked to Abedi operating in the UK.
Police have now arrested seven people following Monday's attack, with the latest arrest made in Nuneaton on Wednesday (25 May).
© Copyright IBTimes 2023. All rights reserved.