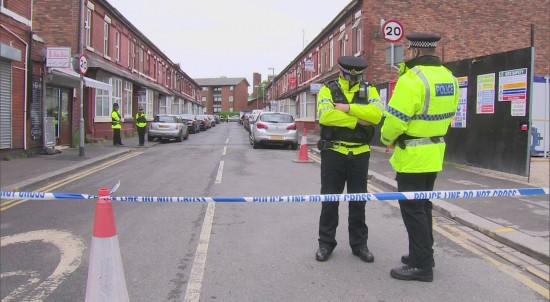 A 38-year-old man has been arrested on terror charges at Heathrow Airport in connection with the bombing in Manchester that killed 22 people.
Greater Manchester Police (GMP) said the man was taken into custody as part of a planned operation. The force said there was no direct threat to the airport. It was the 19th arrest in the probe into the attack.
Police have arrested 19 people but 12 have since been released without charge and seven remain in custody for questioning.
Police released images of a car in which the bomber, Salman Abedi, may have stored his bomb-making components as they said they found "significant evidence" in the vehicle" that was seized in Rusholme on Friday.
The white Nissan Micra was was bought by Abedi on 13 April, two days before flying to Libya.
Det Ch Supt Russ Jackson said Abedi made "repeated trips" to and from the car between 18 and 22 May, which was the day of his attack and investigators say it is "vital" they find out what happened to the vehicle between 13 and 15 April so they can ascertain who used it and where it went to.
Detective Chief Superintendent Russ Jackson said: "We know Abedi bought some of the parts of the device after landing back in the UK and although his final acts on the night seem to have been alone, this doesn't mean that he did not have support in planning this attack.
"It is vital we exhaust all our lines of enquiry to establish how this was planned and understand how others might have been involved," he added.