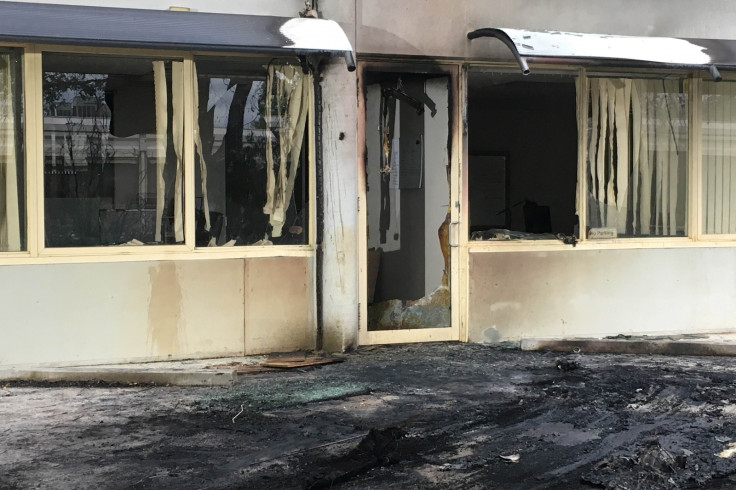 Australian police have said that the Wednesday (21 December) night attack on the Australian Christian Lobby headquarters in Canberra was not "politically, religiously or ideologically motivated".
A white van carrying gas cylinders rammed into the office causing an explosion at around 10.45pm local time (11.45am GMT). Police said the driver of the van, a 35-year-old resident of the Australian Capital Territory (ACT), suffered serious burn injuries following the incident, but no other casualties were reported.
The explosion shattered the windows in the two-storey building and destroyed all the furnishings.
The driver reportedly went to Canberra Hospital for treatment. Police said he is still in a critical condition. They added that the man ignited the gas cylinders to trigger the explosion.
ACT Police Officer Commander Mark Walters said they are investigating the motive of the attack and are not in a position to speculate the man's motivations.
"Our investigations into this incident are ongoing. And part of these investigations will be to understand the motivation but as a result of our conversations with the male driver of the vehicle, we have established that the actions of this individual are not politically, religiously or ideologically motivated," the Australian edition of The Daily Telegraph quoted him as saying.
He added: "ACT policing investigations have been in contact with ACL staff today and our investigations will continue in relation to any threats that have been made towards the ACL."
Soon after the attack, Lyle Shelton, Director of Australian Christian Lobby, shared the news about the explosion on Twitter. He also shared images from the scene, expressing shock over the incident.
Shelton returned from a family holiday in Queensland when he received the news about the attack. He is reportedly touring the damaged site.
Although police ruled out political motivations, Shelton told ABC radio that the attack could be linked to his activist group's stand on same-sex marriage and safe schools.
"I think something of this nature, that appears to be so deliberate, is an attack against the sort of things that we've been saying in the public square.
"And obviously someone didn't like that which we stand for, which we've advocated publicly," he noted.
Earlier he said: "We have had the normal trolls on social media and even had death threats sent to our Canberra office over the year but I am very concerned someone would do this.
"It is a relief the building was unoccupied at the time and we are all very thankful our staff are all safe," he told the Daily Telegraph.