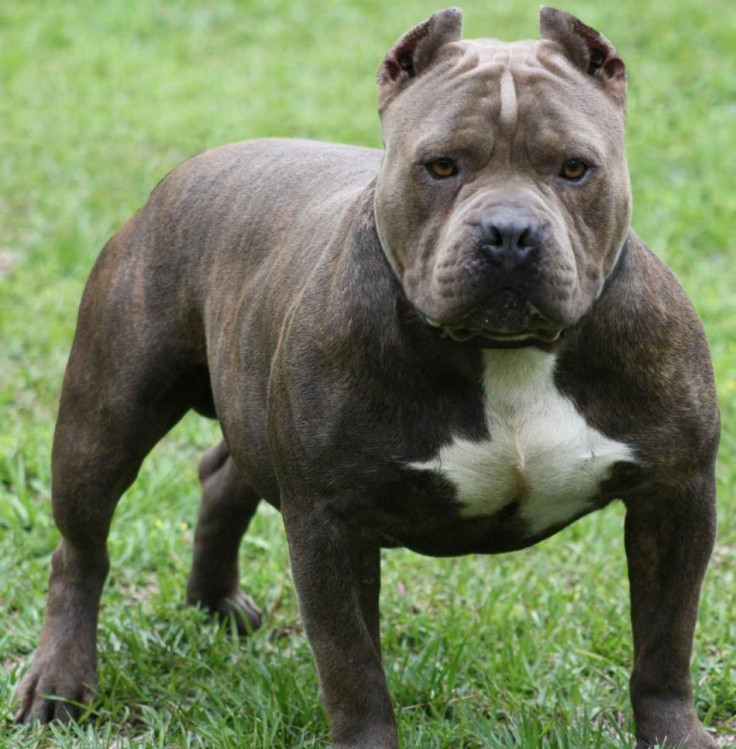 Armed police shot dead two pitbull-type dogs after they bit two people in Bolton. Two other dogs were seized after the incident.
Officers searched the area around Queens Park for a fifth dog which was believed to be part of the pack that attacked the couple on Sunday (2 April). Police said the missing dog was "large, short-haired and of a bulky/muscular build".
They urged members of the public to be vigilant. "While officers are working closely with dog wardens to search for the remaining dog, I'd like to remind people that their safety is extremely important," Supt Chris Allsop of Greater Manchester Police said.
"Although we haven't received any further reports of a dog being dangerously out of control, if you see a dog matching the description, please don't approach it but call 101 straight away so trained officers can respond and ensure everyone's safety," he added.
A 38-year-old man believed to be the dogs' owner was arrested on suspicion of affray and allowing a dog to be dangerously out of control in public.
Greater Manchester Police said: "Police were called to reports that six pitbull-type dogs were dangerously out of control on Queens Park, Chorley New Road.
"Emergency services attended and discovered a woman suffered a bite to the hand, a man suffered bites to both his legs and a dog suffered serious injuries. Another woman who was in shock went to hospital."
Police later clarified that there were five dogs and not six.
Passersby who may have filmed the dogs both during and after the incident have been urged to send the footage to the police.
Marya Mahmood, who was on Deane Road and witnessed the incident, told Manchester Evening News: "We saw two dogs that were not on leads and about four or five dogs on a lead being held by a man.
"The one off the leads were chasing the police officers and they had to shoot them otherwise they were going to attack them. We heard them shoot two dogs. They were quite big dogs that looked like pitbulls."
Mahmood said she saw a man crying as he was arrested.
Four breeds of dog are banned from being owned, bred or sold in the UK under the Dangerous Dogs Act 1991. They are pitbull terriers, the Japanese Tosa, the Dogo Argentino and the Fila Brasileiro.