Police warn public not to copy YouTube prankster's attempt to scale Tower Bridge
Vlogger's stunt brought traffic to a standstill and forced police to issue warning against copycat behaviour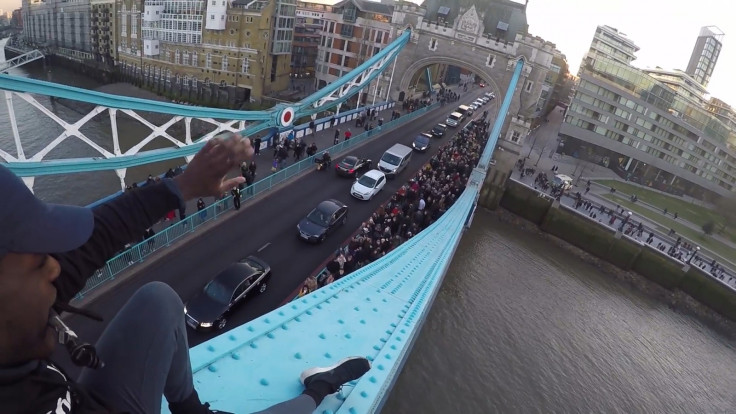 A YouTube prankster shocked pedestrians when he decided to scale Tower Bridge without a harness. The video blogger hoped the terrifying stunt would attract fans to his YouTube channel CassOnline.
Traffic ground to a halt as the man climbed up one side of the 200ft span of the bridge. Horrified onlookers rang the police who arrived at the scene and detained the man.
The blogger has undertaken other dangerous stunts in the past. His YouTube channel includes videos showing him climbing a block of flats in Camberwell and gaining access to the rooftops of football stadiums in London.
A spokesperson for the City of London police said that no arrests were made. She said: "While there was no direct harassment or distress caused to the public we strongly warn people about copying this behaviour and trespassing onto property. Not only does this have a huge impact on other people who use the property, anyone doing so risks serious harm to themselves."
© Copyright IBTimes 2023. All rights reserved.