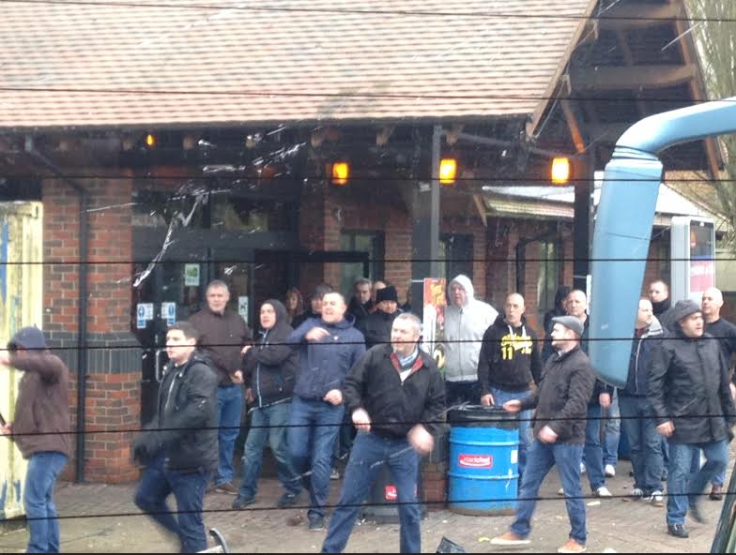 Police have warned residents in Dover to "expect disruption" ahead of planned right-wing marches and left-wing counter demonstrations in the Kent town. Two days of protests are planned in the town on 28 and 29 May.
"From previous experience we know that such demonstrations have the potential to cause serious disruption to the community of Dover, and it is highly probable there will be disruption again," said Kent Police's Deputy Chief Constable Paul Brandon.
"However, groups cannot be prevented from entering Dover or demonstrating so long as the demonstration is peaceful and legitimate," he added.
At least 100 right-wing demonstrators are expected to attend across the weekend, police said, adding it was unclear how many left-wing counter-demonstrators are intent on visiting at the same time.
As part of the policing response, there will be additional units, including mounted police officers. Over the weekend officers will also have enhanced stop and search powers under the Public Order Act 1994, so will not have to demonstrate "reasonable suspicion" before searching someone.
The right-wingers hosting a Nazi Blood and Honour event under the guise of 'Rock Against Immigration', according to a blog on the Kent Anti Racism Network website. It states: "If we want fewer Nazis in Dover on the 28 May, then we have to ensure that the gig doesn't go ahead."
All four acts on the bill are white power bands including Redneck 28, Section 88, Gentleman Thugs, and March or Die. The location of this gig is not known.
Dover has been a focal point for similar demonstrations in the past. Clashes broke out between police, anti-immigration campaigners and anti-fascist protesters in the town, leading to 12 arrests in early April.
There were similar scenes in January when six men were arrested at Maidstone Services between groups en-route to the demonstrations. On that occasion, Kent Police said six men were arrested at the services on suspicion of violent disorder. Another three were arrested on suspicion of possessing an offensive weapon, breaching the peace and a public order offence.