Any further police cuts expected to be unveiled in next week's Spending Review may "reduce very significantly" the UK's ability to respond to a Paris-style terror attack, senior UK police officers have warned. The stark warning is in a restricted document prepared for Home Secretary Theresa May as she prepares to take on Chancellor George Osborne when he announces further cutbacks in the review.
Osborne is expected to announce cuts of more than 20% when he addresses Parliament on Wednesday. The figure is more than double what the document suggests is viable to keep numbers at the level required in the event of a terror attack in the UK.
Osborne and May met on Thursday to try to finalise spending plans for the Home Office. The outcome of the meeting is not known. It is however understood that Osborne has agreed to May's demands for workers' and tourists' visa costs to be increased as an alternative revenue source.
Prime Minister David Cameron has already announced that the government will hike intelligence agency staff by 15% and more than double spending on airport security to defect the country against Isis attacks. He did not mention the police force.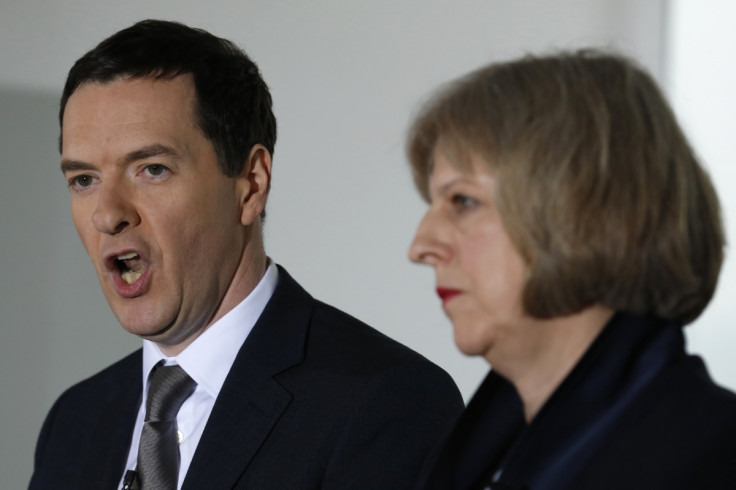 Key parts of the document called Implications of the Paris Attack for UK Police Preparedness had been leaked to the media. The letter dated 15 November was copied to the Treasury, Number 10 and the security services. The Home Office has said it would not comment on the leaked document.
The document was written at the request of the emergency COBRA meeting which was held following the Paris terror attacks. Addressed to May, it said: "... highlight the impact further reductions in police force numbers would have on our ability to manage terrorist incidents of this magnitude, particularly if spread simultaneously across a number of geographical locations."
It further adds: "Police forces across England and Wales have already seen a reduction of 40,000 officers and further losses will severely impact our surge capacity, which is heavily geared and will reduce very significantly across the country unless a different funding settlement is found."
It added that the position of different police forces varies, but "the overarching concerns are the same. These considerations are of course in addition to the need to sustain neighbourhood policy to maintain local trust and intelligence flows." Surge capacity is the ability to mobilise large numbers of officers in the event of a serious attack.
Shadow home minister Andy Burham voices concerns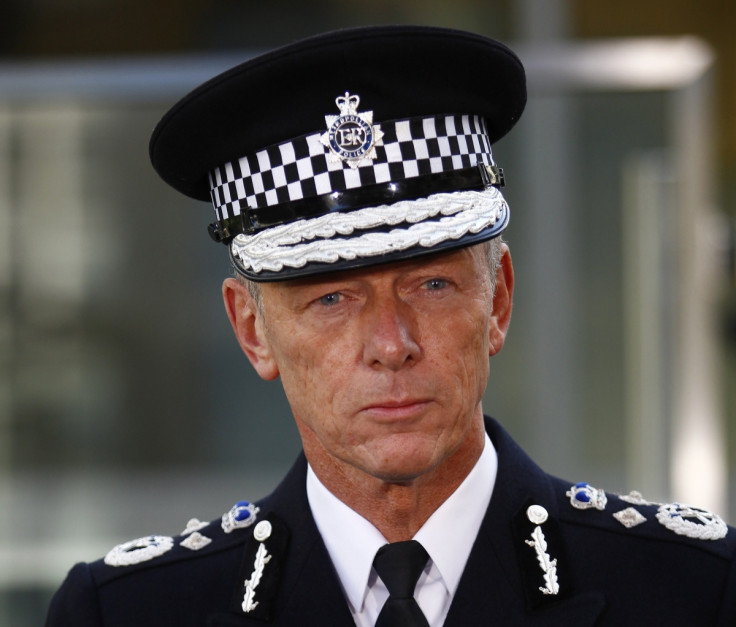 The BBC noted that it was is not surprising that political concerns over policy numbers have become acute following the Paris terror attacks that killed 129 people and injured more than 350. Shadow home secretary Andy Burnham said he has "serious concerns" after he was given a copy of the restricted document from a provincial police force.
Speaking on the BBC's Question Time, he said cuts of 5% to the police budget over the next five years were "doable" and between 5% and 10% would be "difficult". He added: "But go beyond 10%, it's dangerous."
Both Burnham and Shadow policing minister Jack Dromey have written to May and Osborne, stating their concerns. "Given the events in Paris last weekend, we repeat our belief that it would be unwise to ask the police to deliver further difficult savings above 5% over the next five years," the joint letter said.
"A number of the issues raised in the senior officials' letter are of significant public interest and we trust you will give full and serious consideration to those matters and to the points we have reiterated here," the letter added.
Both the Metropolitan Police Chief Sir Bernard Hogan-Howe and London Mayor Boris Johnson have warned that community policy must be protected from police cuts or vital intelligence of possible terrorist attacks could be missed. "It's my job to put in place plans to keep people safe. That's what we've been announcing over these few days," Hogan-Howe said.