Political Unrest Could Hit Bangladesh's Garment Industry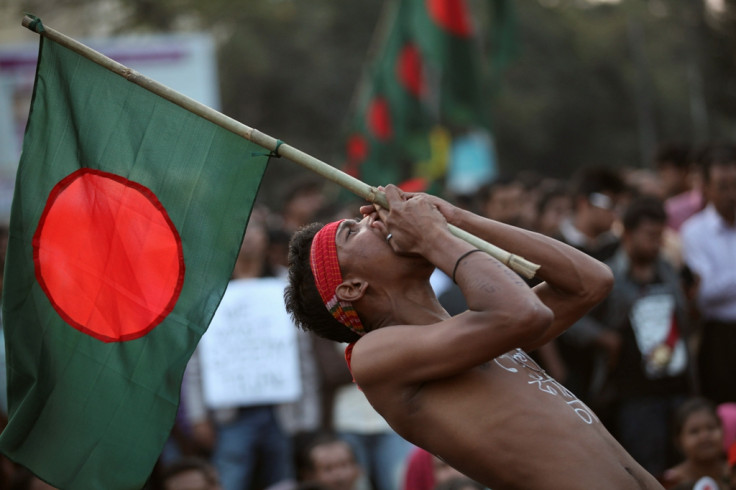 Bangladesh's garment makers, having battled strikes, months of bloodshed and the 2013 Rana Plaza disaster, are now worried that protracted political unrest could dent their fortunes.
Earlier in the week, Bangladesh prime minister Sheikh Hasina's Awami League retained power after swathes of seats went uncontested in an election boycott by the chief opposition party.
The ongoing political crisis could deepen given that Hasina has refused to hold another round of elections.
Garment manufacturers said potentially prolonged political upheaval could hit their industry.
In addition, factory owners also said they feared losing prized trade privileges with the European Union amid rising political tensions.
Over 50% of Bangladesh's garment exports find their way to the EU. A potentially long-drawn-out political stalemate could force the EU to suspend trade privileges under the generalised system of preferences (GSP), just as the US had already done, reported The Financial Times.
"The Bangladesh paradox is that despite all these problems, the country has moved forwards," Saber Hossain Chowdhury, an Awami League member of parliament who runs a local conglomerate told the newspaper.
However, that model of development would be "seriously challenged" if troubles continued for months, he warned.
"If that happens, then I think you're looking at initially stagnation and then some sort of downturn in the economy," Chowdhury said.
"In November, [garment] exports rose over 29%," said Mohammed Shahidullah Azim, vice-president of the Bangladesh Garment Manufacturers and Exporters Association.
"But our target was about 40%." He estimated losses from the political unrest at about $1bn in total.
Professor Gowher Rizvi, an adviser to Hasina, regretted the "tragedy" of the nation's damaged reputation.
"If you look at all the economic indicators, year on year, month by month, 2013 was an even better year than the last," he said.
"However, that does not take into account what we have lost . . . Some of the largest Japanese and Korean companies, after doing their studies, are not coming in. We have lost out on the potential for expansion," Rizvi added.
Anti-Election Violence
At least five people were killed in Bangladesh on 5 January as violent protests against the disputed general election spread across the country.
More than 200 polling stations were set ablaze as thousands of protesters firebombed streets and stole ballot papers following a boycott of the election by the main opposition Bangladesh Nationalist Party (BNP).
Rana Plaza Compensation

Global retailers joined forces with the Bangladesh government in December to set up an estimated $40m compensation fund to help the families of those who died when the Rana Plaza factory collapsed in April.
Four retailers – Primark, Bon Marché, El Corte Inglés and Loblaw – promised to contribute to the fund, which would dole out more than $25,000 each to the families of the dead.
© Copyright IBTimes 2023. All rights reserved.