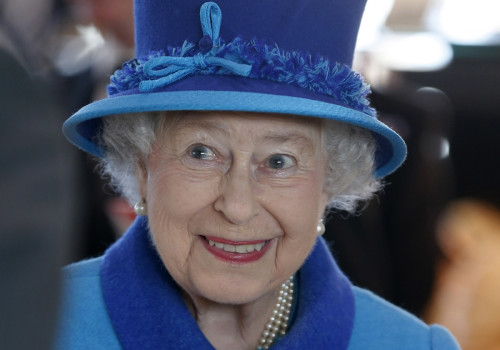 Britain's Public Accounts Committee has slammed Queen Elizabeth's Royal family for frittering away their multi-million-pound annual budget while neglecting to carry out a series of major repairs to Buckingham Palace.
According to a PAC report, which includes transcripts from the panel, politicians criticised the Royal family for over-spending on their £31m (€38m, $51.4m) 2012-2013 budget, by £2.3m and dipping into reserves, despite not carrying out a series of major repairs which Queen Elizabeth II had allegedly used as a reason for asking for a 'raise'.
"So work is being carried on while they are living in crumbling surroundings?" said opposition Labour MP Austin Mitchell, when quizzing Sir Alan Reid, Keeper of the Privy Purse and Treasurer to the Queen.
"Clearly the buildings are not actually falling down," said Reid in response.
"The wall as you walk in through the main gates of Buckingham Palace was," said Conservative MP Richard Bacon.
"I remember walking under it and it being explained to us that the stone ... was dropping on people, although I don't think anyone was actually hit."
Buckingham Palace is over 300 years old and is in need of urgent repairs. It needs to replace 60-year old boilers as well as electrical wiring which has not been renewed since 1949.
"The Household needs to get better at planning and managing its budgets for the longer term - and the Treasury should be more actively involved in reviewing what the Household is doing," said Margaret Hodge, chairman of the PAC.
"The Household must get a much firmer grip on how it plans to address its maintenance backlog."
The PAC report also highlighted the slow progress over repairs at other sites, including the Royal Mausoleum near Windsor Castle, west of London. This was identified as a 'priority' by the Royal household in 2009.
In 1991, The Queen received £73m but has since cut back to 'only' £31m. However, for the 2013-2014 budget, Queen Elizabeth II's stipend is set to rise to over £36m.