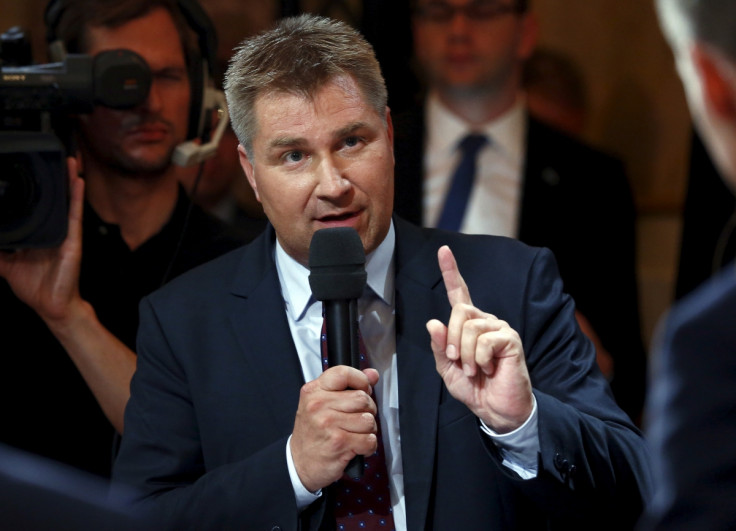 The right-wing Swiss People's Party (SVP), which was the largest party in Switzerland, is predicted to win the country's parliamentary election that has been dominated by concerns over Europe's migrant crisis. According to pre-election surveys, the anti-immigration SVP is likely to gather 29.5% of the Swiss vote, which translates into an extra 11 seats that will brings its total tally in the 200-member lower house of parliament to 65 − the highest for any party in a century.
The pre-election survey, conducted by GFS Bern, shows that nearly half of respondents' main concern was with the crisis affecting other parts of Europe. They also said that national identity is an important issue as foreigners comprise 24% of the 8.2 million people living in the country. The other key issues the Swiss voters were concerned with were its pension system, the unemployment rate and its relationship with the EU. However, voters concern about immigration is likely to swing the election in favour of SVP, which had won 26.6% of the vote in the 2011 election.
"The dominant issue in the campaign has been asylum seekers and migration policy, and the SVP is seen as the best party to handle these problems," GFS Bern spokesman Lukas Golder was quoted as saying by the Wall Street Journal. He added: "There have been concerns that the Swiss system could be destabilised by people who cannot be integrated into the country."
The election also saw the pro-business Liberal Party (FDP), which is Switzerland's third largest party, increase its seat tally to 33 in the lower house of parliament, gaining 3 seats. The left-leaning Social Democratic Party (SDP) lost three seats, bringing down its representation in the lower house of parliament to 43. The Greens and Green Liberal Party (GLP) also lost a total of nine seats.
The result of the 46-seat Council of States, which is the country's upper chamber, is expected to be finalised toward the end of November. While, the representation of Switzerland's seven-member cabinet, also known as the Federal Council, will be decided in a ballot on 9 December following negotiations between the parties and a combined vote of both houses of parliament.
The overall voter turnout was set at 48%.