Switzerland is temporarily blocking the sale of some Volkswagen-manufactured diesel cars suspected of being planted with the device that cheats emission tests. The ban could affect up to 180,000 vehicles manufactured between 2009 and 2014 under brands such as Seat, Skoda and Audi, the Federal Roads Office said in a statement.
However, the ban would only apply to cars that are yet to be registered or sold in the country and does not cover those that are already in circulation. VW, the world's largest auto manufacturer by sales, has been grappling with an escalating fallout after US regulators revealed last week that the carmaker had sought to cheat emissions test results by using a so-called "defeat device" -- a software that can detect when a vehicle is being tested and manipulates its performance.
The firm later admitted that the software was installed in up to 11 million of its vehicles worldwide. Ever since the scandal came to light, VW's shares have dropped by 30%.
VW in Switzerland
The Swiss road office said only 1.2-litre, 1.6-litre and 2.0-litre diesel cars in the Euro5 emissions category will be affected by the ban and not those in the newer Euro6 emissions category.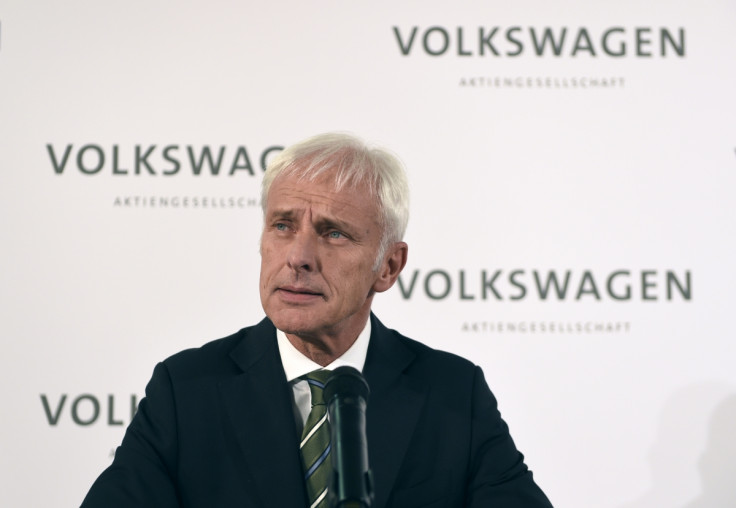 Meanwhile, VW appointed the head of its Porsche division, Matthias Mueller, as the replacement for formed chief executive Martin Winterkorn who resigned amidst the scandal on 25 September.
"My most urgent task is to win back trust for the Volkswagen Group – by leaving no stone unturned and with maximum transparency, as well as drawing the right conclusions from the current situation," Mueller said in a statement.
"Under my leadership, Volkswagen will do everything it can to develop and implement the most stringent compliance and governance standards in our industry."
VW has set aside €6.5bn (£4.7bn; $7.3bn) to cover the costs of the fallout from the scandal, but the final bill could exceed that amount as it is likely to face legal action from customers and shareholders, while the US Environmental Protection Agency has threatened to levy a fine of up to $18bn.