Venezuelans protesting against the leftist-run government of Nicolas Maduro have resorted to a new weapon to throw at riot police during demonstrations — "poopootov" cocktails. It is said to be similar to Molotov cocktails or petrol bombs.
As the strife-torn country witnesses the sixth consecutive week of violent protests, opposition demonstrators have reportedly started responding to tear gas attacks by the police with what they call "poop bombs" — plastic bottles filled with both animal and human excrement mixed with water.
"They have gas; we have excrement," one of the images doing the rounds on social media read. The protesters advertised Wednesday's (9 May) rally as a "S**t March."
The faecal bombs made their debut over the weekend during a protest in Los Teques city near the Venezuelan capital, Caracas, according to local media El Pais.
"The use of excrement is not only an act of desperation, it's madness," Mario Silva, a pro-government TV personality said on Twitter.
The opposition coalition has largely remained silent on the new tactic but some lawmakers have given it tacit acceptance, Reuters noted.
"They use their weapons against us, so people are using what they have," said lawmaker Rafael Guzman.
Some opposition sympathisers are, however, reported to be appalled by the use of this new weapon. They called the action unsanitary and inappropriate even if it is used on the government they loathe.
Many even feared that throwing faeces could lead to some infectious diseases when there is already a soaring demand for basic medical supplies in the country.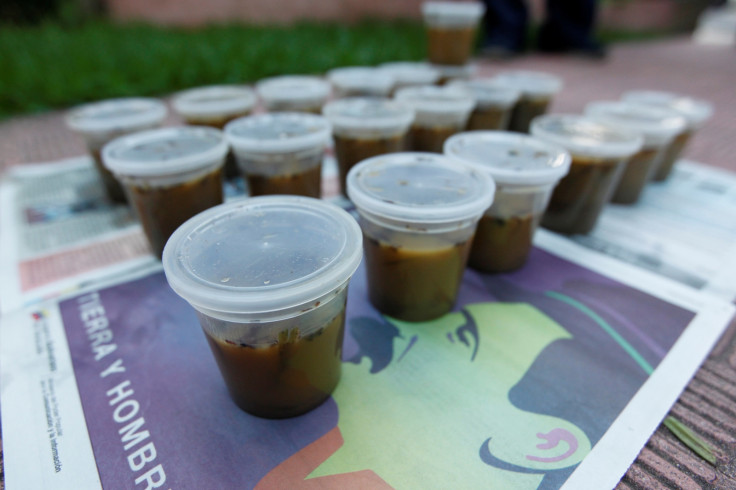 Reuters also noted that Venezuelans have been widely sharing messages on WhatsApp groups to give step-by-step instructions on how to put together a poopootov cocktail. Some of them have apparently been insisting that protesters not use glass bottles as their intention is only to humiliate security forces and not injure them.
The near-daily agitations have seen hundreds of Venezuelans blocking the streets of the capital city, staging protests with broken concrete, twisted metal and piles of trash.
So far, more than 30 people have been killed from both sides of the political divide in violence related to pro- and anti-government rallies, where protesters clashed with security forces.
Maduro's opponents want a referendum to remove him, and thereby hold elections earlier than the scheduled one in 2018. They have been blaming the president for the acute shortage of food and medicines in the oil-producing country.