As anti-government protests loom in Venezuela, President Nicolas Maduro on Sunday (23 April) agreed to hold local elections – for mayor and governor roles – in the country. However, he did not mention about a vote at the presidential level, which millions of citizens in the strife-torn nation are demanding.
"Elections -- yes, I want elections now," Maduro said. "That is what I say as the head of state, and as the head of government."
Maduro's decision to conduct local elections came ahead of a massive protest planned for Monday (24 April), with demonstrators expected to block all main roads in the country.
The gubernatorial elections were to have been held in December, 2016, while the mayoral elections are due this year, BBC reported.
The presidential elections are scheduled to take place only in 2018. However, the opposition leaders and their supporters have been demanding that the government advance the vote to this year and that Maduro step down. The ruling Socialist Party has ruled out both the demands.
The president in his weekly television address on Sunday also said he wanted to maintain dialogue with the opposition parties to resolve the country's economic and political troubles.
Maduro and the opposition held talks last year but it broke down after the opposition blamed the socialist leader of violating agreements. They also accused Maduro of using dialogues to buy more time and delay elections.
The opposition have vowed to continue protesting until Maduro meets their demands, including releasing 100 political prisoners and respecting the autonomy of the Congress, which the opposition controls.
However, the government has accused ideological adversaries in the US of supporting the protests. The unpopular president has often blamed Washington of trying to stage a coup in Venezuela to oust him.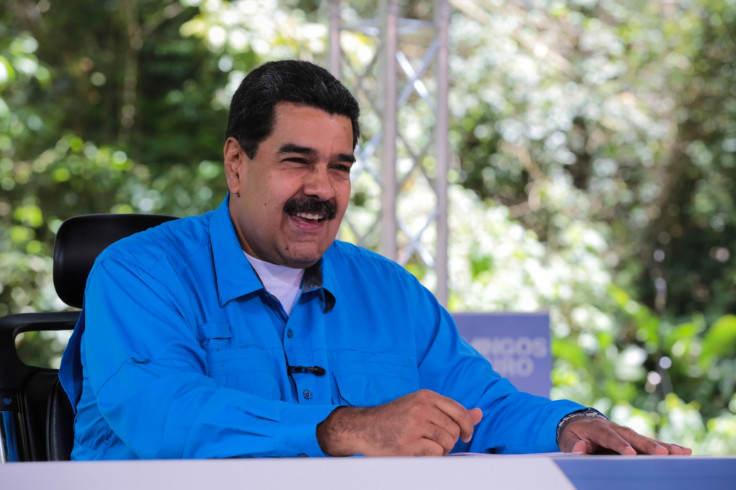 On 22 April, opposition parties held a white-clad "silent" protest across Caracas city in remembrance of those killed in the recent demonstrations. Three weeks of massive street protests have claimed the lives of around 20 Venezuelans.
The recent protests came after an attempt by the Supreme Court to annul the opposition-dominated National Assembly and remove lawmakers' immunity. The top court soon reversed its decision after massive protests and widespread international condemnation.
Venezuela has been trapped in a deep economic, political and social crisis over the past one year, leaving the country with acute shortages of food, medicine and basic goods.