George Michael is severely ill as a result of his long battle with drug and alcohol addiction and could die unless he manages to turn his life around, a relative has claimed.
Michael, whose drug addiction has led to several brushes with the law and a number of bizarre incidents, including falling out of a car on the motorway as he "checked the door was locked," secretly entered rehab last year.
Publicly Michael's spokesman denied his entering rehab, but The Sun is claiming he actually booked himself into the £190,000 per month Kusnacht Practice in Switzerland.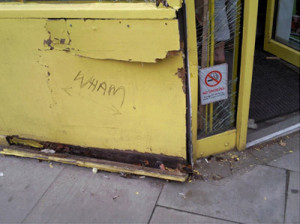 According to its website the centre treats "alcoholism and drug addiction, eating disorders, gambling compulsivity, sex and love, as well as internet compulsivity. Psychiatric services address personality disorders, depression, anxiety, obsessive/compulsive disorder, phobias, and trauma."
Now the singer's cousin Andros's wife Jackie Georgiou has told The Sun the family is terrified he will die.
"He was smoking crack," Jackie told the paper's US editor Pete Samson. "Before he went away he got to the point where he would be shaking, saying 'I need it'.
"There were parties where he was taking drugs and collapsing and being picked up off the floor. Waking up in vomit, horrible things. He was so thin, so ill.
"It's crack, it's marijuana, it's drink, it's coke. It was pretty dark and things were getting darker. He was going to end up locked up or dead. I'm petrified he will die."
The singer has yet to comment on the latest claims. However the self-confessed cannabis user has been convicted several times on drugs-related charges.
In 2006 he was charged with possession of a class C drug and the year after admitted he was smoking too much. In 2008 he was arrested again for possession of class A and class C drugs.
He was jailed for four weeks in 2010 after crashing his car into a Hampstead branch of photography chain Snappy Snaps whilst under the influence of drugs. Soon afterwards, a local wag wrote in large letters at the scene of the crash: "Wham!"