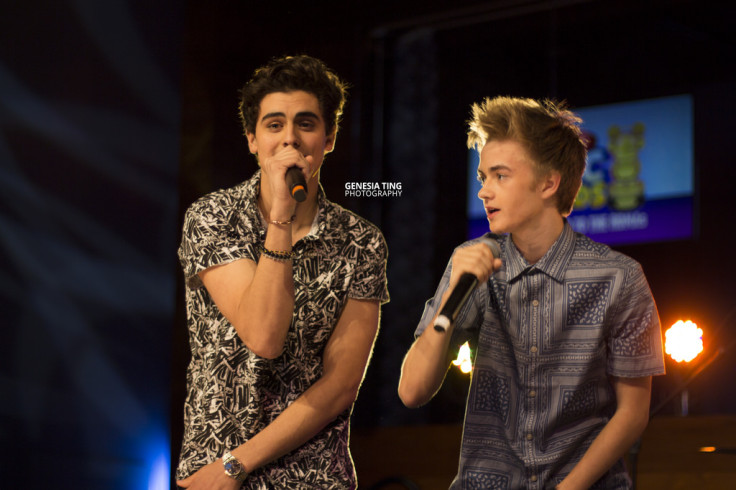 A young pop star is asking his fans to give him their Twitter account passwords so that he can send them personalised messages as part of a social outreach campaign, but cybersecurity experts are unimpressed.
Jack Johnson, 20, and Jack Gilinsky, 19, make up the pop duo Jack & Jack, a US pop-rap duo that gained fame after making it big posting comedy videos on the social media app Vine. Although not signed with any record label, the duo have released several singles through iTunes, one of which made it to number 2 on iTunes and number 87 on US Billboard Hot 100 Chart.
But now the socially-savvy Johnson, who has almost 4m followers on Twitter, might have gone a step too far by starting a hashtag called #HackedByJohnson on 12 July and asking his fans to send him their passwords via the Direct Message function on Twitter, so that he can leave them short personalised video messages as part of a promotional campaign.
"Yo what's up Mack? I'm hacking Mack and I'm gonna give you a somersault," Johnson says in a short 20-second video clip posted on the profile of the user @niallsstitches.
Johnson's initial tweet has now been deleted following media coverage in the US, where it has been suggested that his actions are illegal under the US Computer Fraud and Abuse Act, such as the case of Matthew Keys, who was convicted in April of criminal hacking after handing over a password to the Los Angeles Times that enabled Anonymous to deface and alter an article on the newspaper's website.
However, Johnson has told his fans that he is currently dealing with album issues and has a problem with his phone, and that he will resume the tweets shortly. While this goes against common sense and all basic guidelines of online privacy and security, Johnson and his fans don't seem to have a problem with his actions, and are in fact begging them to hack them .
"These articles seem to completely negate the fact that at the end of the day, Johnson is not forcing us to send him our passwords, but it is our choice. Why would someone with nearly 4m followers be interested in stealing accounts of his supporters?" asks Twitter user Safa (@alljackedout).
"There are countless other celebs who entertain promotional activities that go so far as to ask fans to share personal phone numbers, and somehow a password to a Twitter account is a larger infringement upon privacy?"
Other Twitter users are taunting Johnson and daring him to hack their profiles, or taunting his fans and asking them to share their Twitter passwords so they can show them why this is a bad idea.