Comedian and actress Sarah Silverman recently threw her support behind Democratic presidential nominee Hillary Clinton at the Democratic convention on 25 July, however only two days later her Twitter account stated quite the opposite.
In an apparent hack by a member of Anonymous, the loose and sometimes politically-charged group of hackers and activists, a link appeared to a video titled 'Message for Hillary' first uploaded to a YouTube account called 'Anonymous Global' back in April.
The message, which was broadcast to Silverman's 6.8m followers, was publishing alongside the message: "America, are you awakening?" in English and Russian. Hashtags on the post included #Hilary4Prison and #Anonymous. Within the five minutes the tweet was live and was retweeted over 200 times.
The anti-Clinton hack comes after a controversial speech in which Silverman – herself a one-time Bernie Sanders supporter – spoke about supporting Hillary Clinton and slammed 'Bernie or Bust' campaigners as "ridiculous."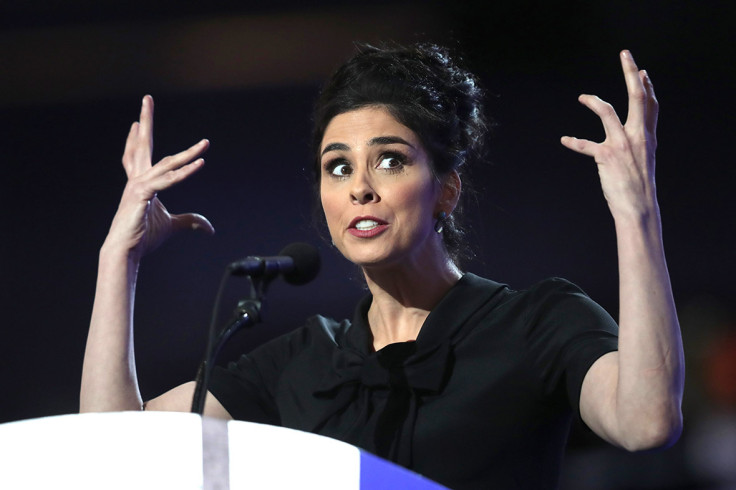 Silverman said from the podium: "Hillary heard the passion of the people. The people behind Bernie brought those passions into the party's platform. And that is the process of democracy at its very best [...] I will vote for Hillary with gusto, as I continue to be inspired and moved to action by the ideals set forth by Bernie, who will never stop fighting for us."
When made to stretch for time, Silverman added: "Can I just say to the Bernie or Bust people, you're being ridiculous" amid waves of shouts and boos. Silverman has become the latest in a long line of celebrities to have their social media accounts hacked. Other recent victims include rock singer and actor Jack Black, musician Drake and Facebook founder Mark Zuckerberg.