Vatileaks: Pope's Ex-Butler Paolo Gabriele Accuses Vatican of Locking Him up in Dungeon Conditions [VIDEO]
Cell so small Paolo Gabriele could not even spread his arms, he tells trial into theft of confidential papal documents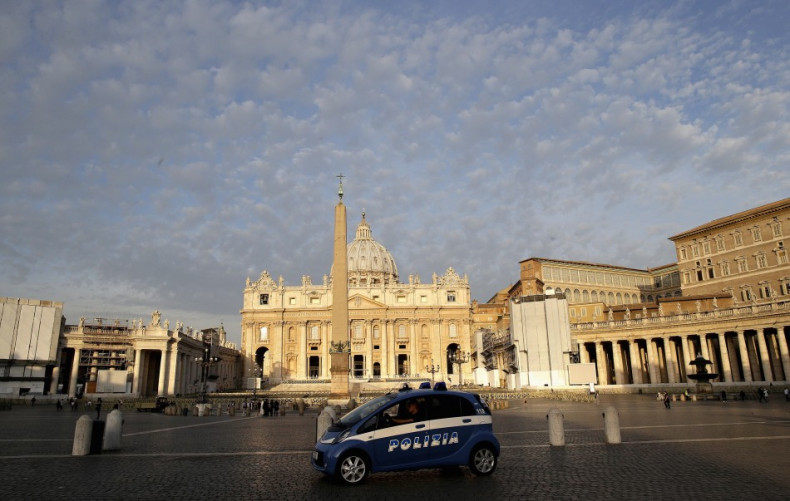 The Pope's former butler, on trial for the theft of confidential documents, has accused the Vatican of ill-treatment and said he was the subject of psychological pressure and held in inhumane conditions during his detention.
Paolo Gabriele, 46, said he was confined in a cell of the Vatican gendarmerie so small that he "couldn't even open his arms." The lights were left on 24 hours a day.
Gabriele also claimed to have suffered psychological pressure from the guards, particularly the first night of detention when, he said, he was "denied even a pillow".
Sleep deprivation and confined detention space are considered by human rights and prison watchdogs as a form of torture.
Gabriele was arrested in May on suspicion of theft . He was moved to a larger cell after three weeks.
The judges have ordered an inquiry into his allegations but Vatican spokesman Father Federico Lombardi denied their was any truth in them. He said Garbiele's prison conditions were "very humane."
"All the Vatican's cells, even the smallest, respect international standards," he said.
According to Il Fatto Quotidian, the Vatican gendarmerie confirmed that the lights in Gabriele's cell were kept on all the time.
"Lights were on to prevent self-mutilation and for security reasons," they said. "After a few days it was the detainee himself who asked to keep the lights on because they kept him company.
"We provided him with a sleeping eyemask from the start."
Gabriele has denied the charges of stealing confidential documents from the Pope's private apartment but confessed that he had betrayed the pontiff's trust.
He is suspected of having leaked documents to Italian journalist Gianluigi Nuzzi who published a book exposing power struggles and corruption inside the Holy See.
Gabriele said he acted alone but claimed other people also provided the press with secret internal documents. He admitted that he made the photocopies during working hours.
"I feel guilty of having betrayed the trust of the Holy Father, who loved me like a son," he said.
"I became convinced that it is easy to manipulate a person holding such a great power.
"I never took money or something else. [I acted] because I was baffled by the unbearable situation that was widespread inside the Vatican," he said in reference to his claims of corruption.