Pope Francis calls on Muslims to condemn Charlie Hebdo massacre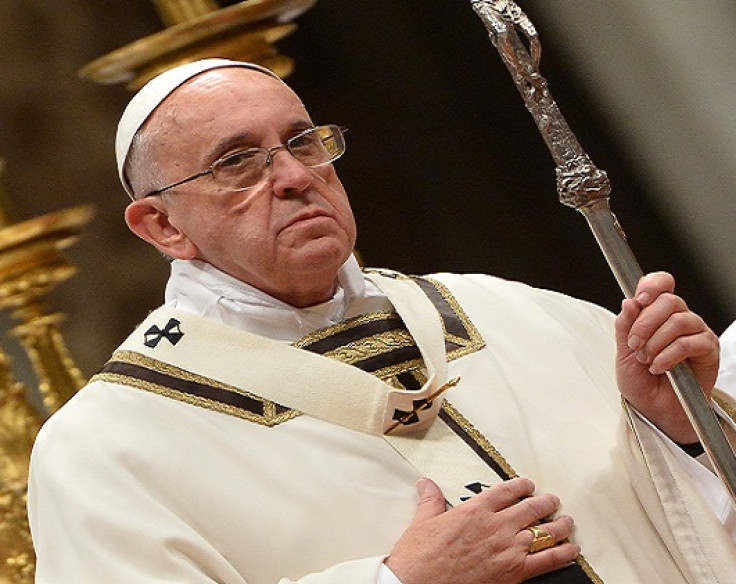 Pope Francis has called on Muslim leaders to condemn the massacre at Charlie Hebdo satirical magazine.
The Roman Catholic pontiff spoke strongly against the sort of fundamentalism that turns God into a "mere ideological pretext" used to to justify "horrendous killings".
Muslim leaders have condemned Islamist killers who killed 17 people in Paris, France, during three days of terror.
Speaking at the Vatican City ahead of a visit to the Philippines Pope Francis said: "I express my hope that religious, political and intellectual leaders, especially those of the Muslim community, will condemn all fundamentalist and extremist interpretations of religion which attempt to justify such acts of violence."
World leaders gathered to march in Paris last weekend in solidarity with the victims of the terror attack.
Pope Francis focused on the purported spiritual motivation of the sibling killers who carried out the Charlie Hebdo shootings.
"This phenomenon is a consequence of the throwaway culture being applied to God. Religious fundamentalism, even before it eliminates human beings by perpetrating horrendous killings, eliminates God himself, turning him into a mere ideological pretext.
"In the face of such unjust aggression, which also strikes Christians and other ethnic and religious groups in the region, the Yazidis for example, a unanimous response is needed, one which, within the framework of international law, can end the spread of acts of violence, restore harmony and heal the deep wounds which the ongoing conflicts have caused."
© Copyright IBTimes 2023. All rights reserved.