Pope Francis has ruled out priesthood for women anytime in the future emphasising the Roman Catholic Church will not make any changes on its current stand. He cited Pope John Paul II on the matter of female priesthood and said his ban is unlikely to be overturned by the Vatican.
While speaking to reporters during a press conference aboard the papal flight from Rome to Sweden, the issue of the church banning women from becoming priests came up.
Responding to a Swedish female reporter's question, the pontiff said: "St Pope John Paul II had the last clear word on this and it stands, this stands," referring to an apostolic letter penned by Pope John Paul II in 1994, who had made it clear that only men can be priests. The Church has always defended this position by indicating that Jesus chose only men as his apostles.
When pressed further by the Swedish journalist on whether women can never be priests "ever, forever", the Pope went on: "If we read carefully the declaration made by St John Paul II, it goes in this direction. But women can do many other things better than men."
The Pope's definitive remarks on the tradition are likely to upset feminist Catholics and others who have been supporting the move to see women as Vatican's priests.
One of the key arguments made by the supporters of the step is the shortage of priests at the Catholic denomination. Several Protestant denominations have ordained women as priests and bishops but never the Vatican.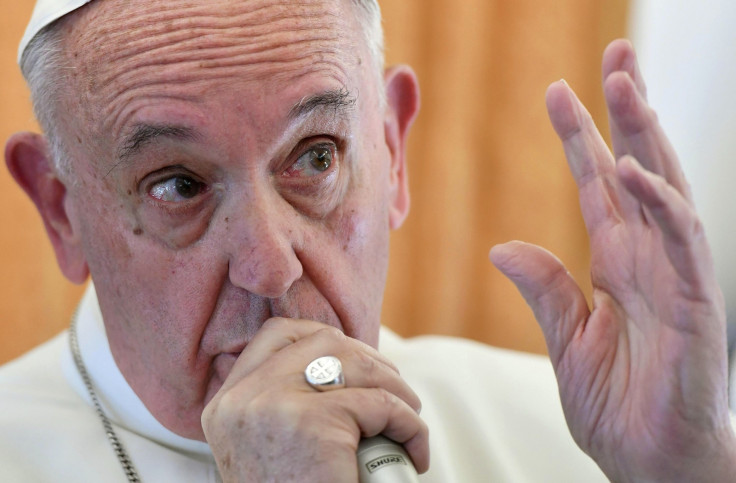 Many had expected the possibility of women's ordination when Francis commissioned a study in August 2016 on the role of women deacons in the Catholic church during the early years. The Vatican had banned women from becoming deacons centuries ago.
"In this space, we wrestled with the damaging effects of oppressive structures, knowing that patriarchy and hierarchy hurt us all. We discovered, time and again, that by sharing as equals and asking hard questions, we can transform ourselves, our church and our world," Kate McElwee, co-executive director of the Women's Ordination Conference was quoted as saying.