Pope Francis has said he will never pardon paedophile priests after acknowledging that the Catholic Church was too slow in dealing with the sex abuse scandals that have plagued the Vatican for almost two decades.
In the past year, the pontiff has faced mounting pressure to publicly condemn clergy abuse after one of his closest allies and Australia's highest-ranking Catholic, Cardinal George Pell, was charged with "historic sexual abuse offences."
He did so for the first time during a meeting with the papal abuse commission on Thursday (21 September), telling members that the "church's conscience came a bit late" in properly addressing the issue.
"Paedophilia is a sickness," Pope Francis told the commission members. "Today one repents, moves on, we forgive him, then two years later he relapses. We need to get it in our heads that it's a sickness."
"Those who're sentenced because of sexual abuses against minors can indeed appeal to the pope and ask for a pardon, but I've never signed one of those, and I never will," he said. "I hope this much is clear."
Pope Francis' decision to disband the appeal process stems from personal experience. He told the commission that at the beginning of his papacy he was faced with a clergy abuse case and opted to follow the "more benevolent path" and chose to pardon rather than defrock the priest. "After two years, though, the priest relapsed," he said, citing the case as a learning experience.
A prominent Vatican source told the Washington Post that the pope's words convey his "personal bitterness, as well as the difficulty of curing paedophiles, as it was once thought possible, which instead ended up being quite a failure".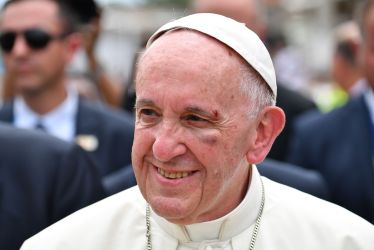 When he was appointed pope, Francis promised a "zero-tolerance" approach to sexual abuse within the clergy, but survivors say the Vatican has not shown a real commitment to holding abusers accountable.
The Pontifical Commission for the Protection of Minors included two survivors of clergy abuse, one of whom, Peter Saunders, was sacked. Several months after his sacking, the other survivor, Marie Collins, resigned out of frustration at the lack of progress and commitment to bring about change.
Collins told Catholic newspaper Crux Now that strong words from the pope were meaningless without action.
"My problem with zero tolerance or any other policy that must be followed is: What do you do when it's not being followed?" Collins said. "And that is where accountability comes in, and that's the piece that's missing in my view. All the policies in the world are worthless unless there is some consequence for ignoring them."