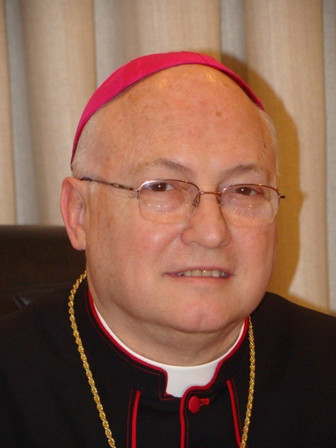 Pope Francis has removed a Paraguay bishop who is alleged to have appointed as his vicar-general a priest accused of sex abuses on young men in the United States.
Monseñor Rogelio Livieres Plano of the Ciudad del Este diocese has been accused of promoting Fr. Carlos Urrutigoity as his number two despite previous damning accusations of sex abuses in the Pennsylvania diocese of Scranton.
Urrutigoity was identified by the Scranton diocese as a "serious threat to young people" after multiple seminarians in Minnesota and Pennsylvania accused him in 2002 of sexually assaulting them.
Allegations include claims that Urrutigoity routinely slept with and had sex with boys in his care calling it "spiritual guidance"; that he touched one young man's genitals and asked another to insert anal suppositories in front of him.
Urrutigoity, who denies those charges and says he is a victim of a "smear campaign", was transferred to a parish in the South American country by former Scranton bishop Joseph Martino.
His promotion to vicar-general made him second in command, with duties that include investigation on any claim of sexual abuse.
In July, following an investigation by GlobalPost, the Vatican ordered the Ciudad del Este diocese to fire the priest. US activists had campaigned for Urrutigoity to be punished.
He was dismissed as vicar-general in early July by request of the Vatican's representative, Apostolic Nuncio Antonio Ariotti.
The development comes as the former Holy See envoy to the Dominican Republic, Polish archbishop Josef Wesolowski, was convicted and defrocked over child abuse in an unprecedented trial at the Vatican.